Meditate comfortably anywhere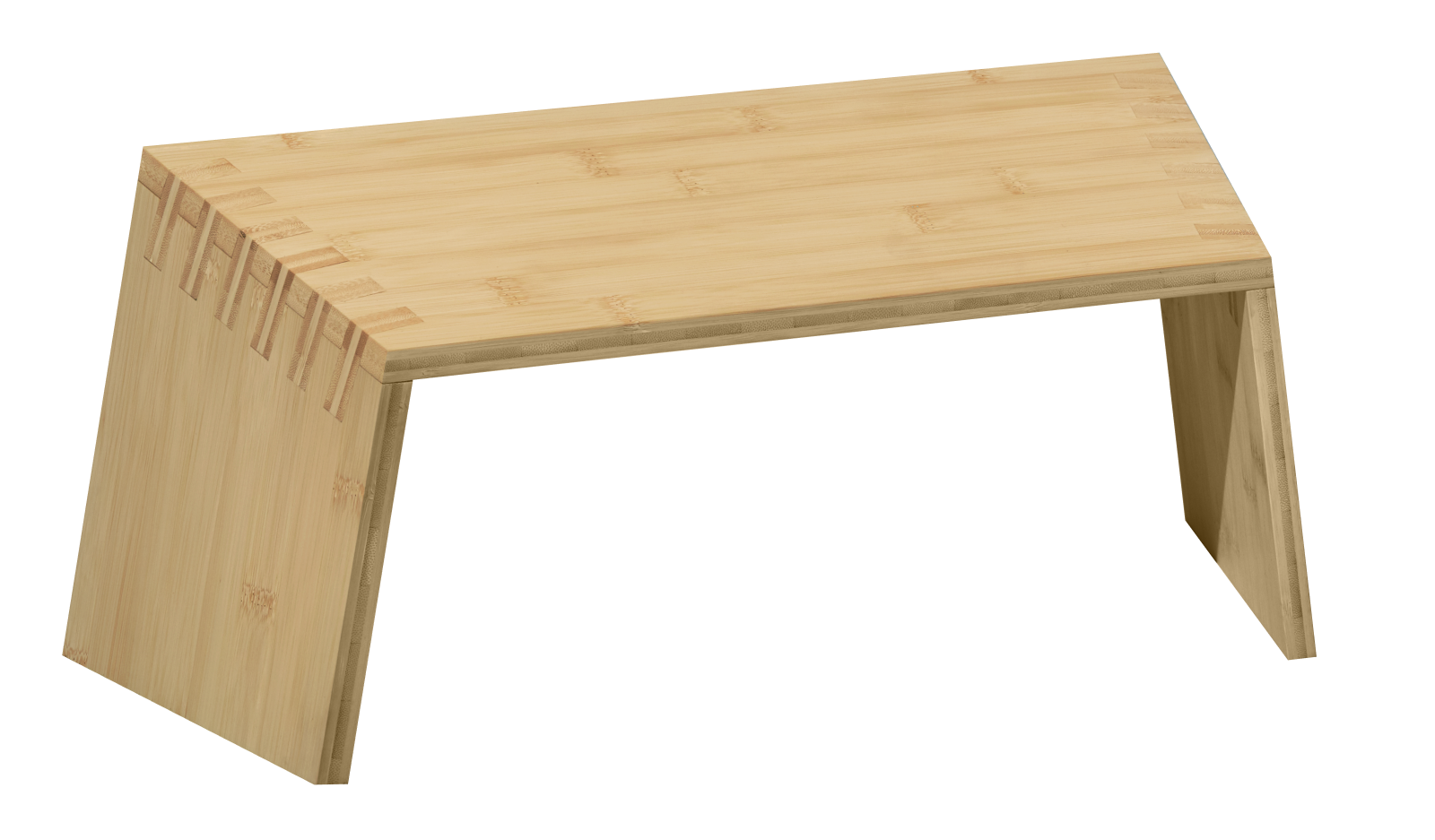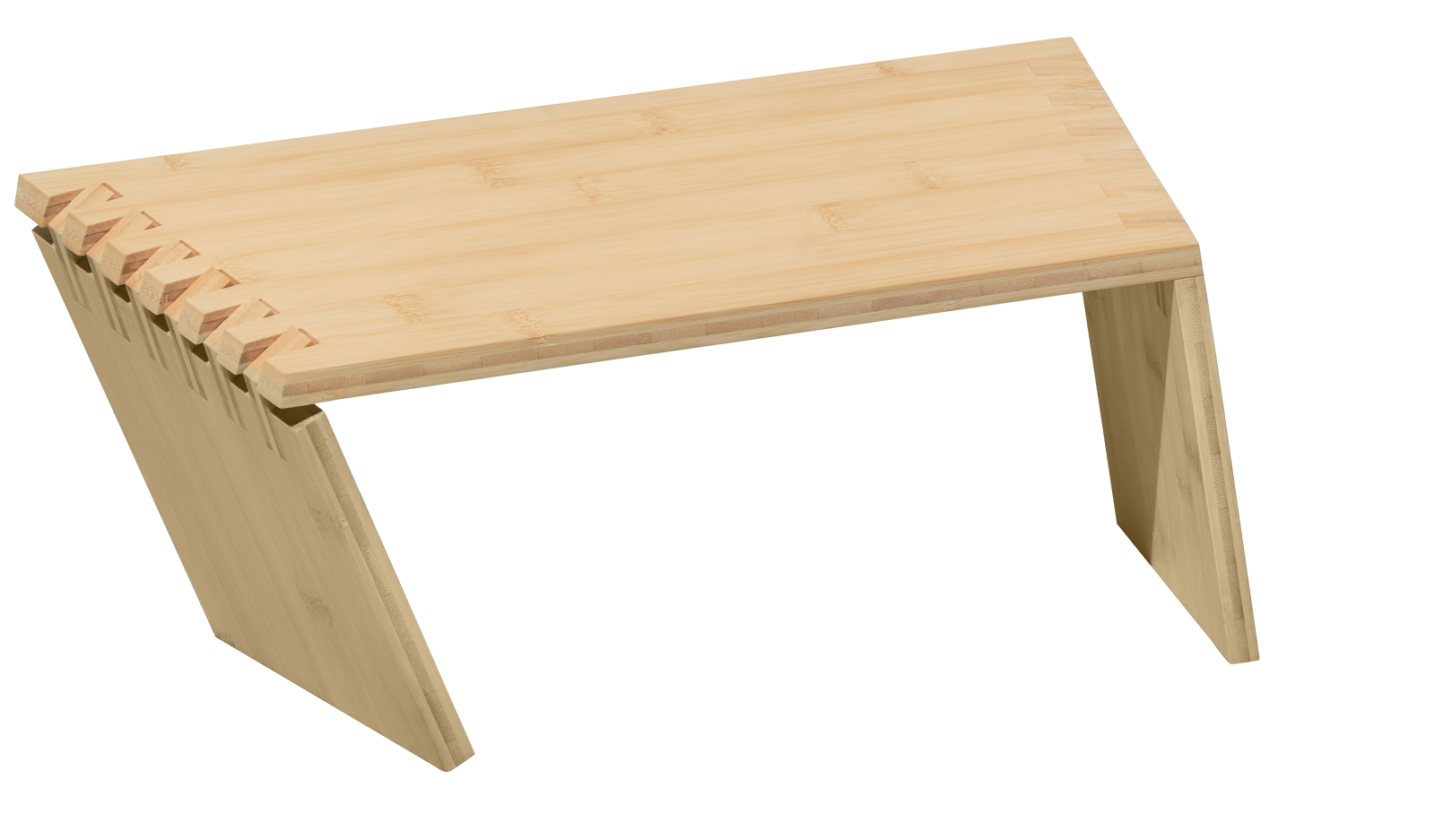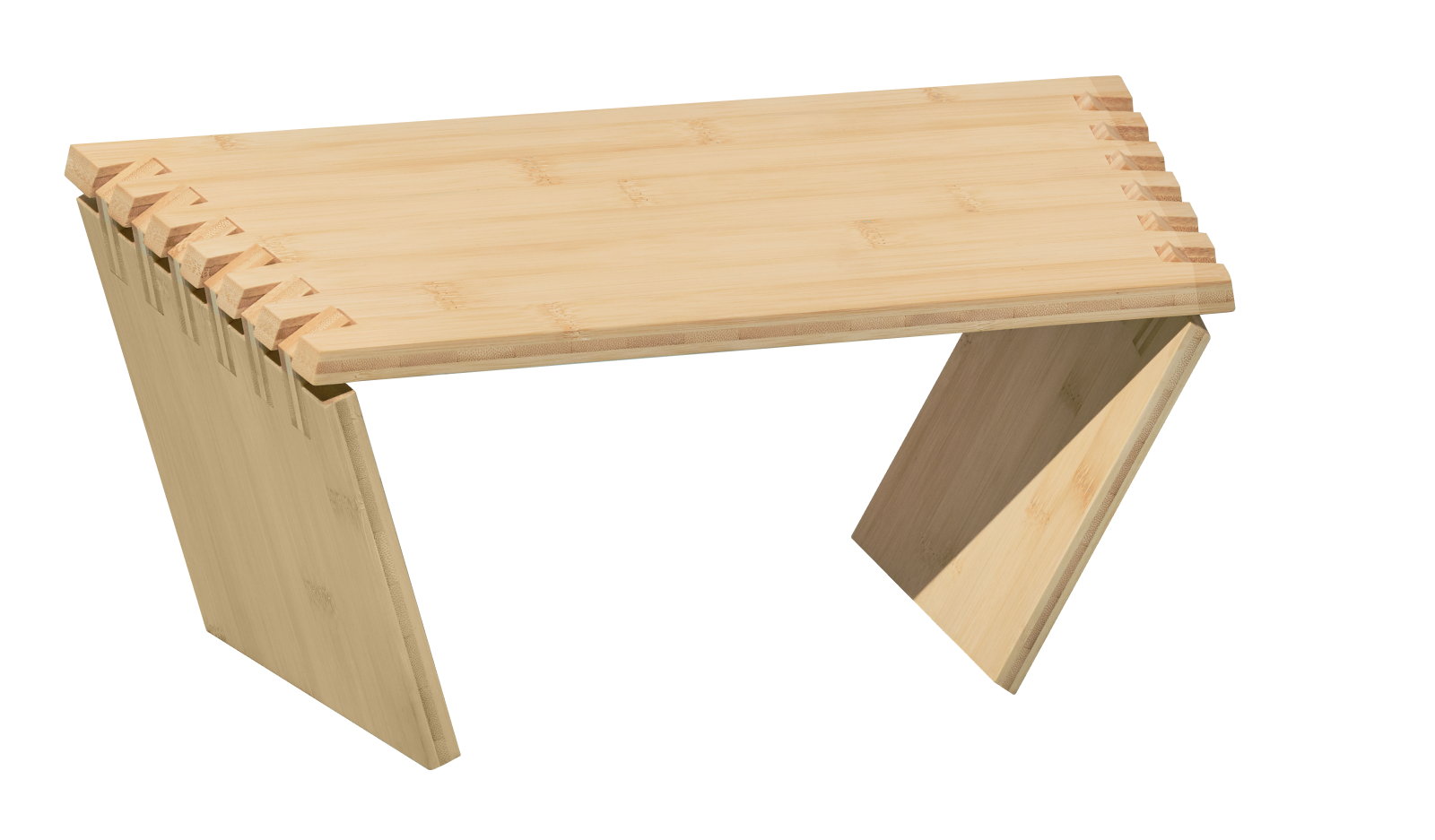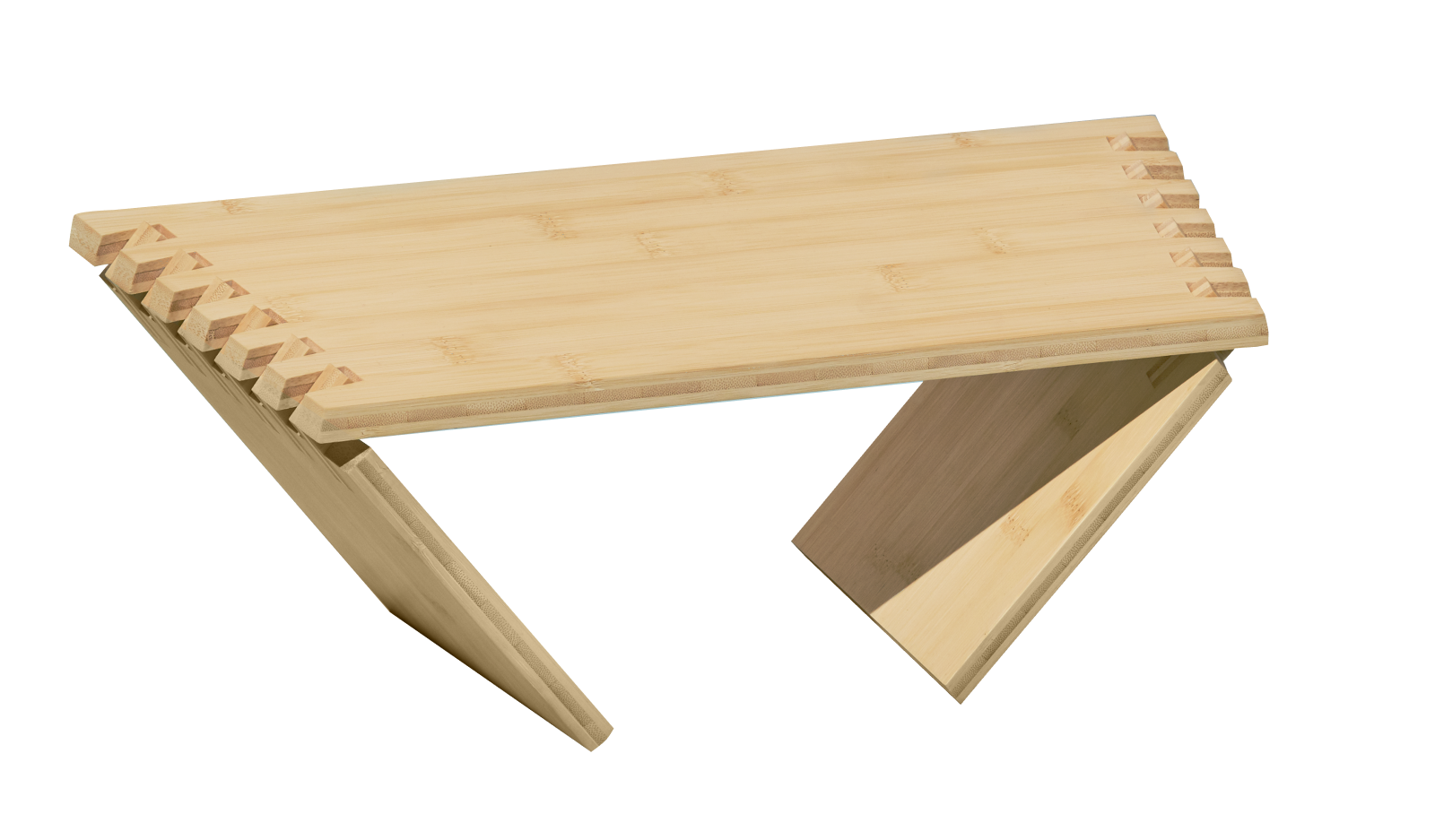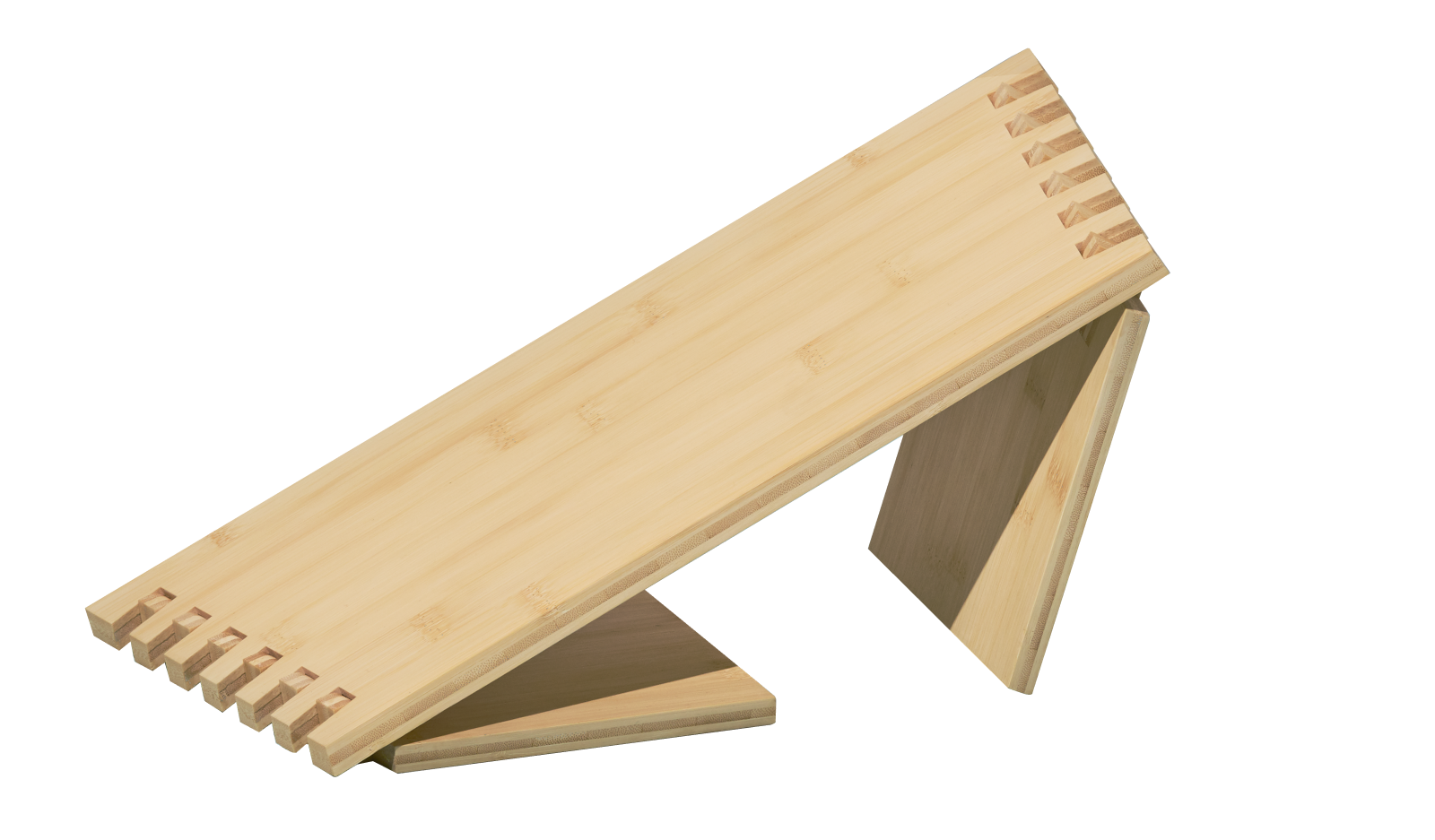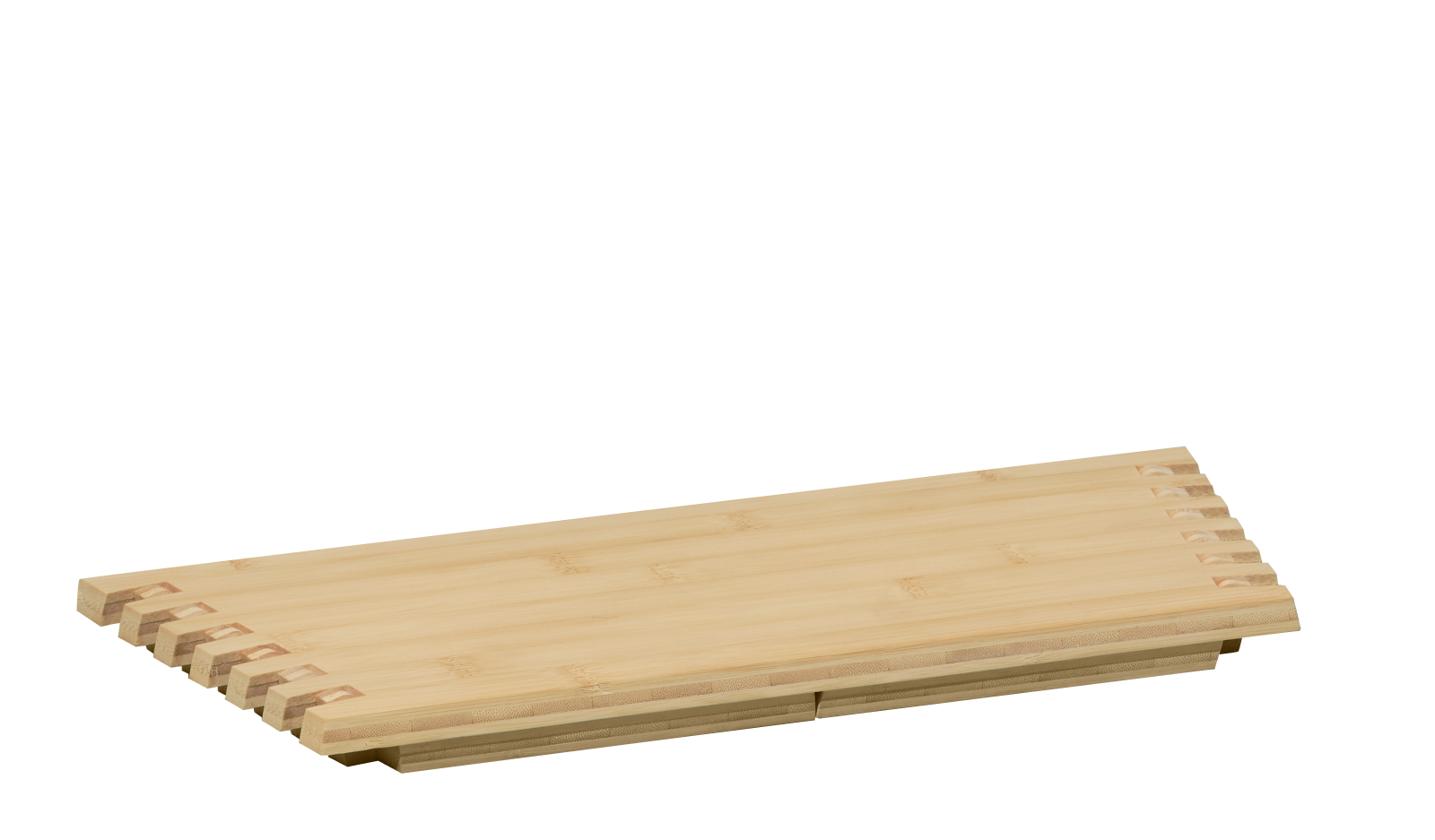 The Upon meditation bench folds completely flat
Bedroom, monastic retreat or weekend getaway, it goes where you go
Available in two sizes, to suit your sit
Supports healthy spinal alignment with a seat tilted 12º forward.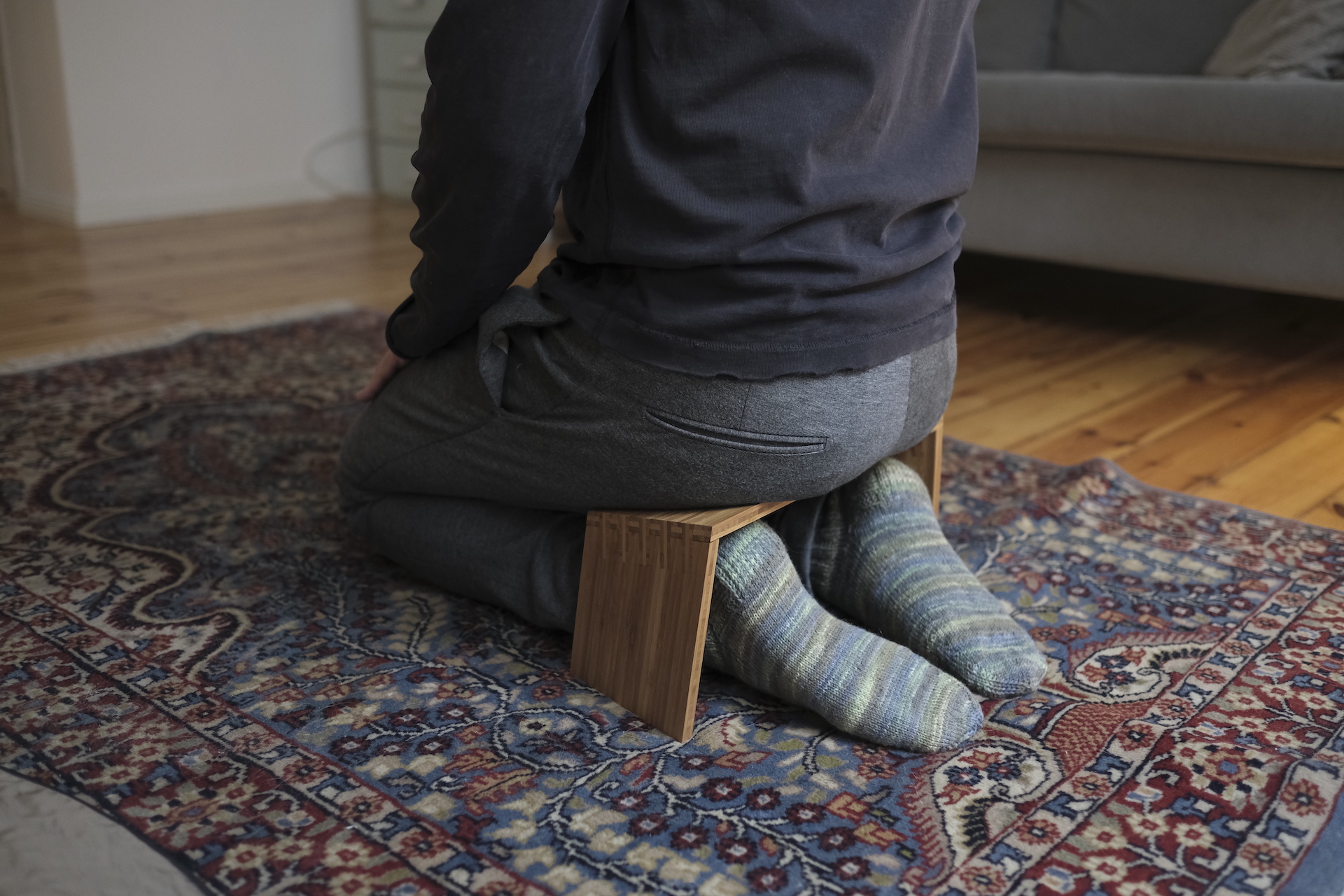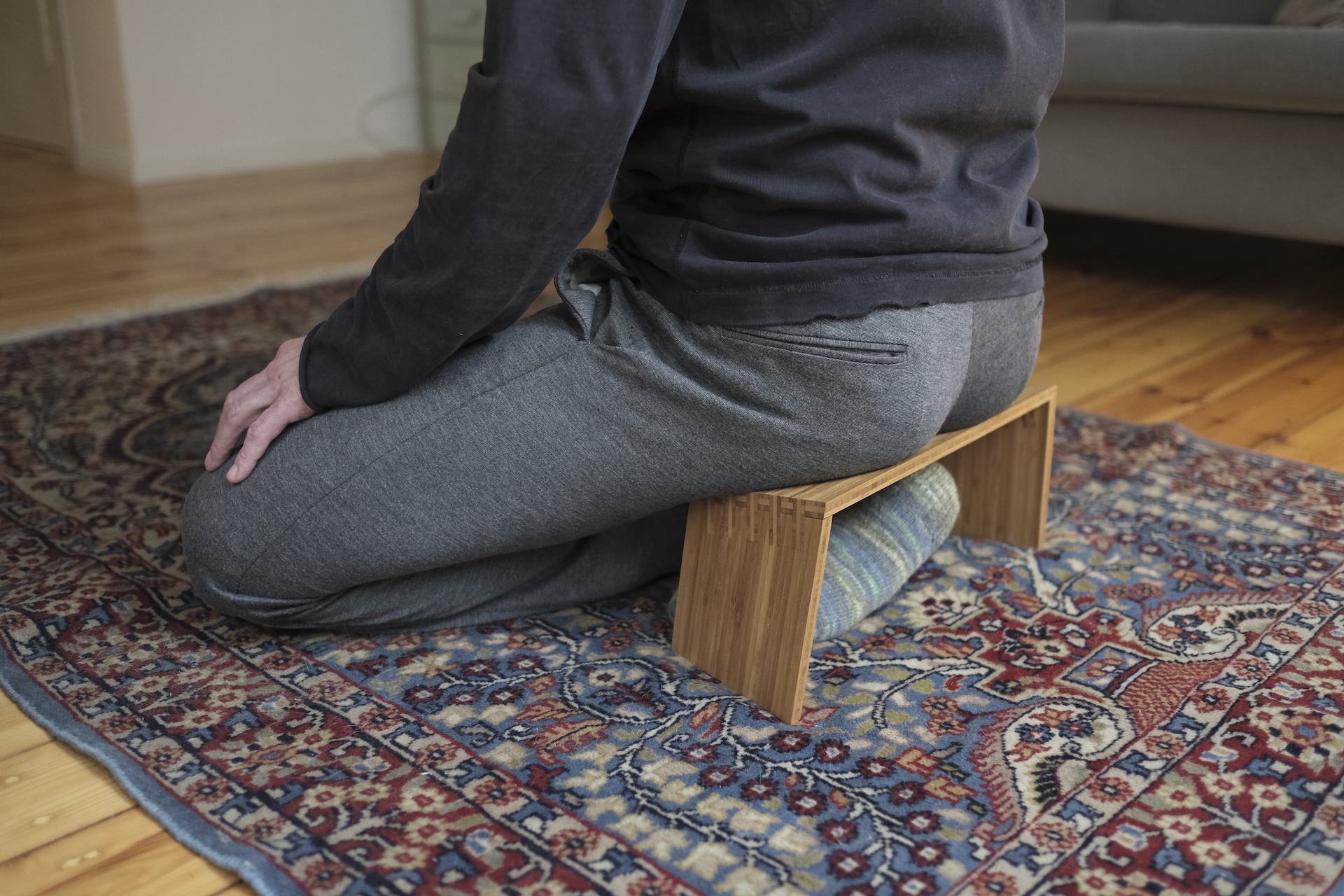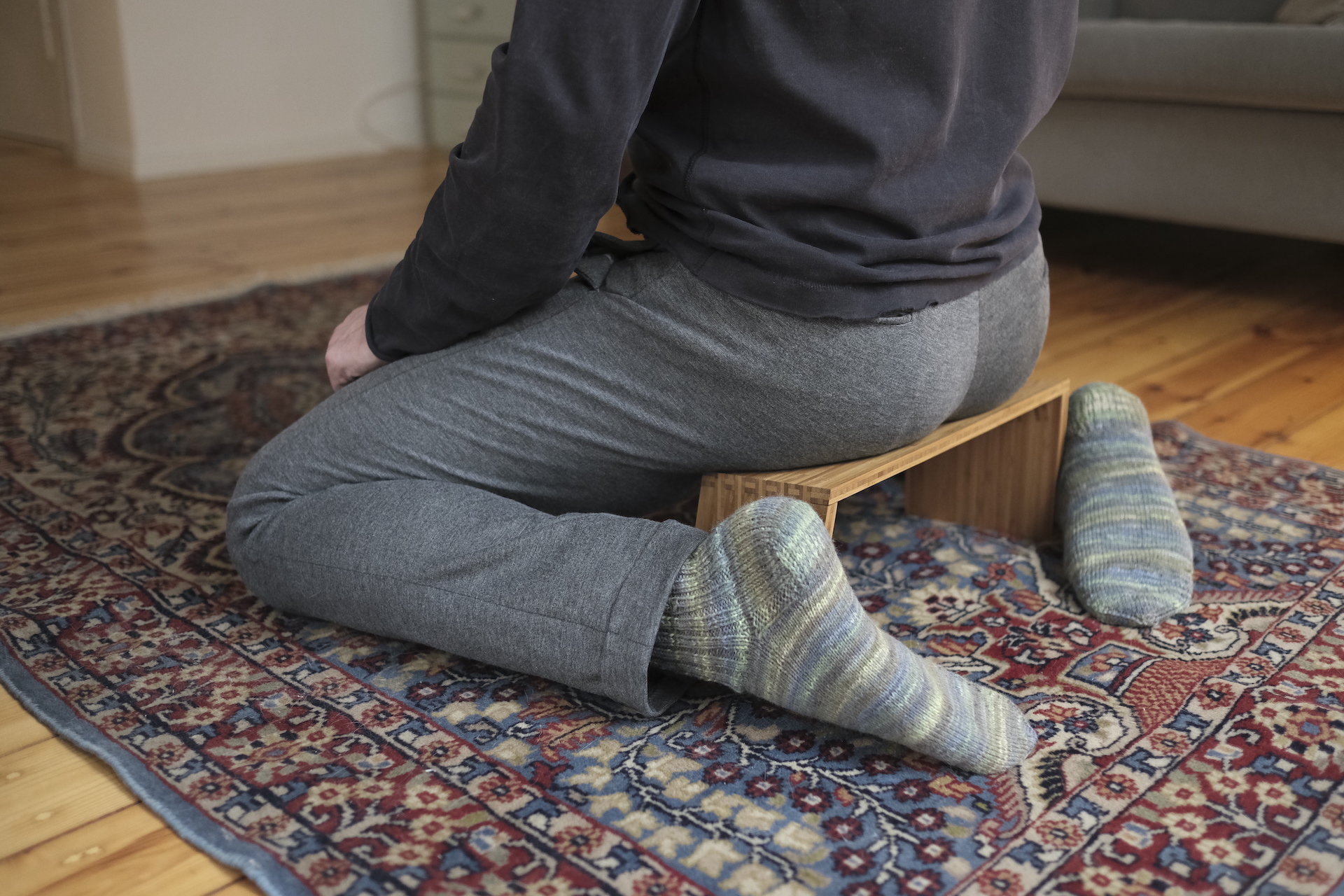 Smaller than typical meditation benches, but just the right size for three ways to sit. A travel-friendly alternative for a zabuton.
3 Sitting Positions:
cross-legged
kneeling with legs underneath
kneeling with legs straddling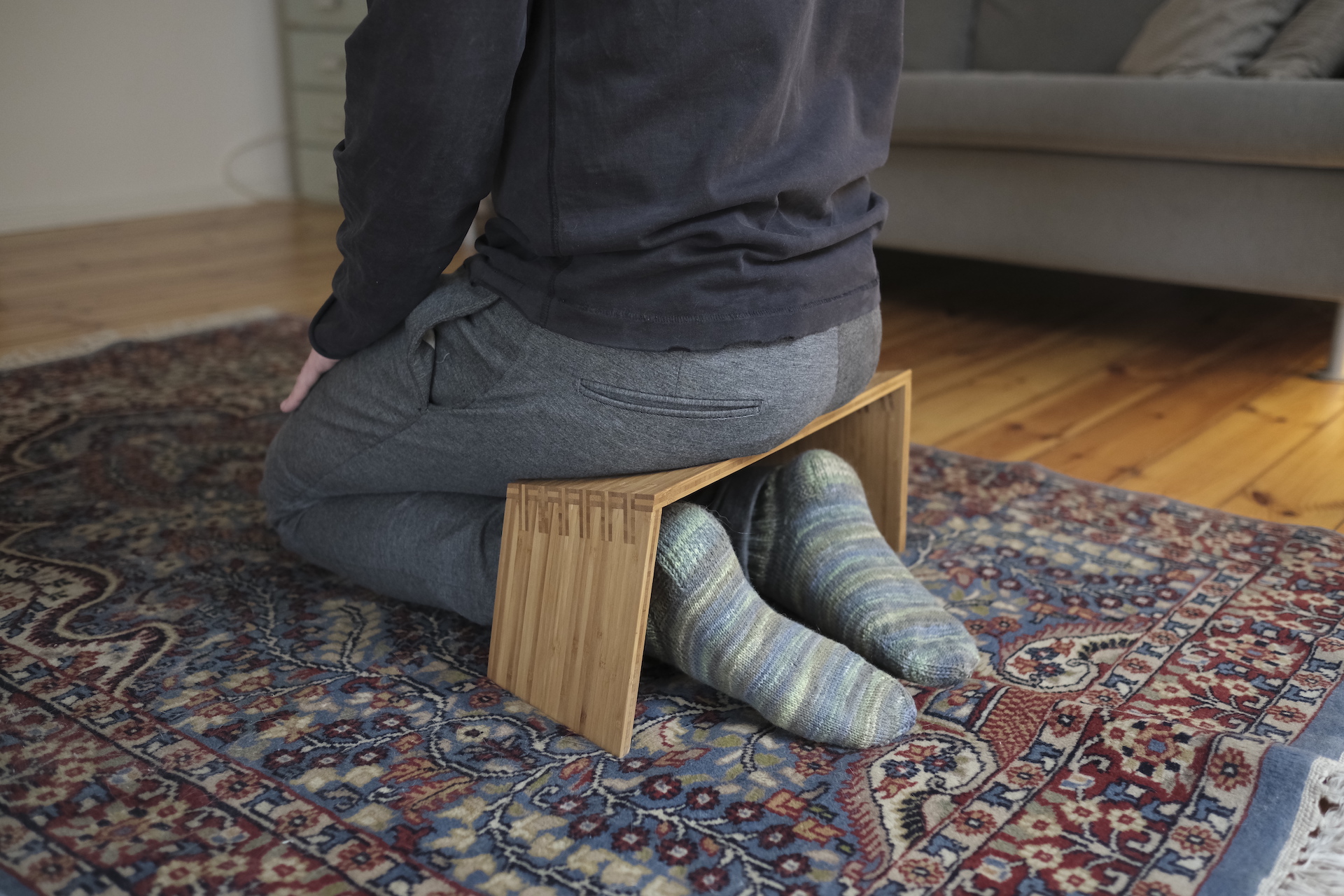 The same size as is common for most meditation benches. It takes some pressure off joints, when sitting cross-legged becomes too painful.
1 Sitting Position:
kneeling with legs underneath
Two choices of wood, one sustainable solution
Both woods come from sustainably managed forests, you can't go wrong.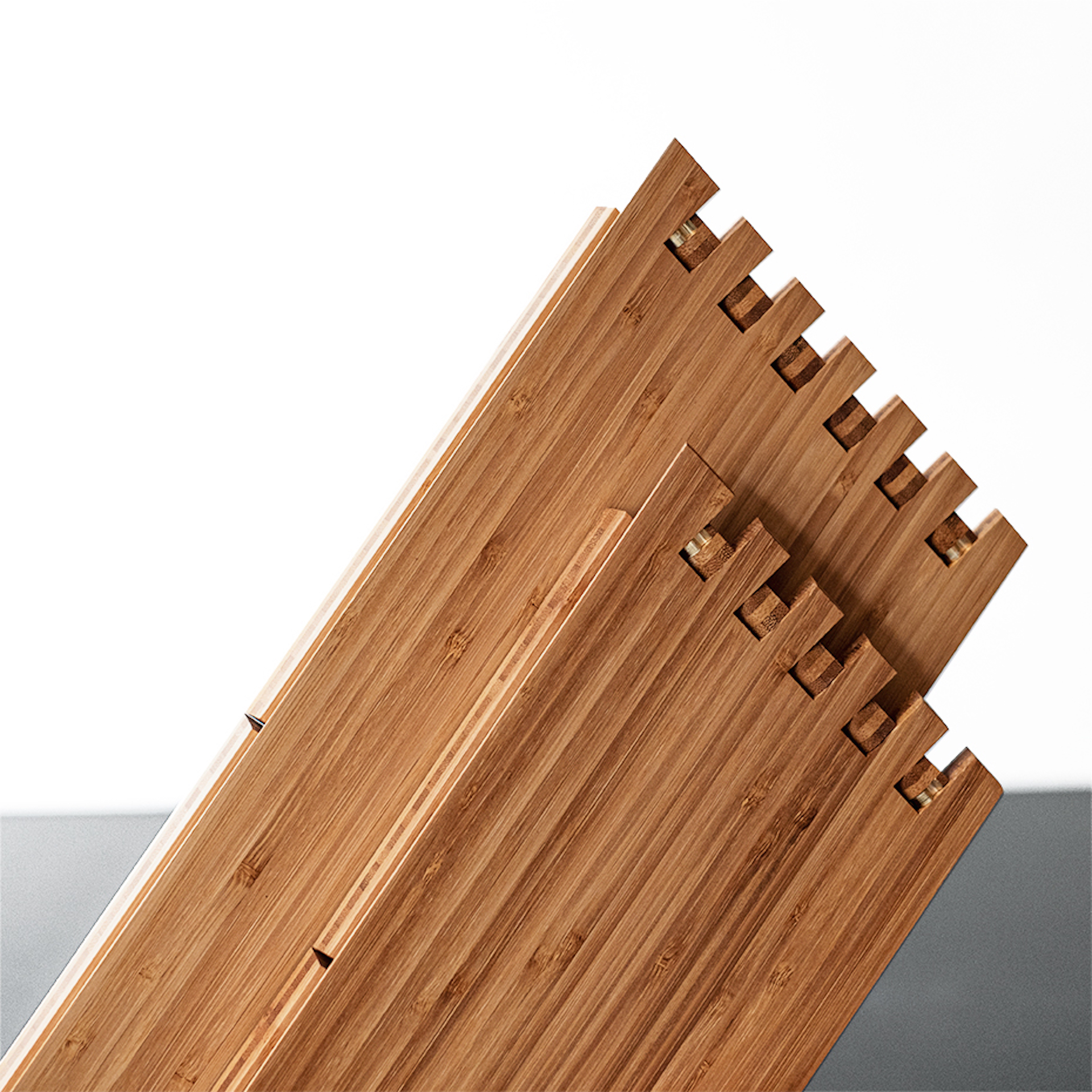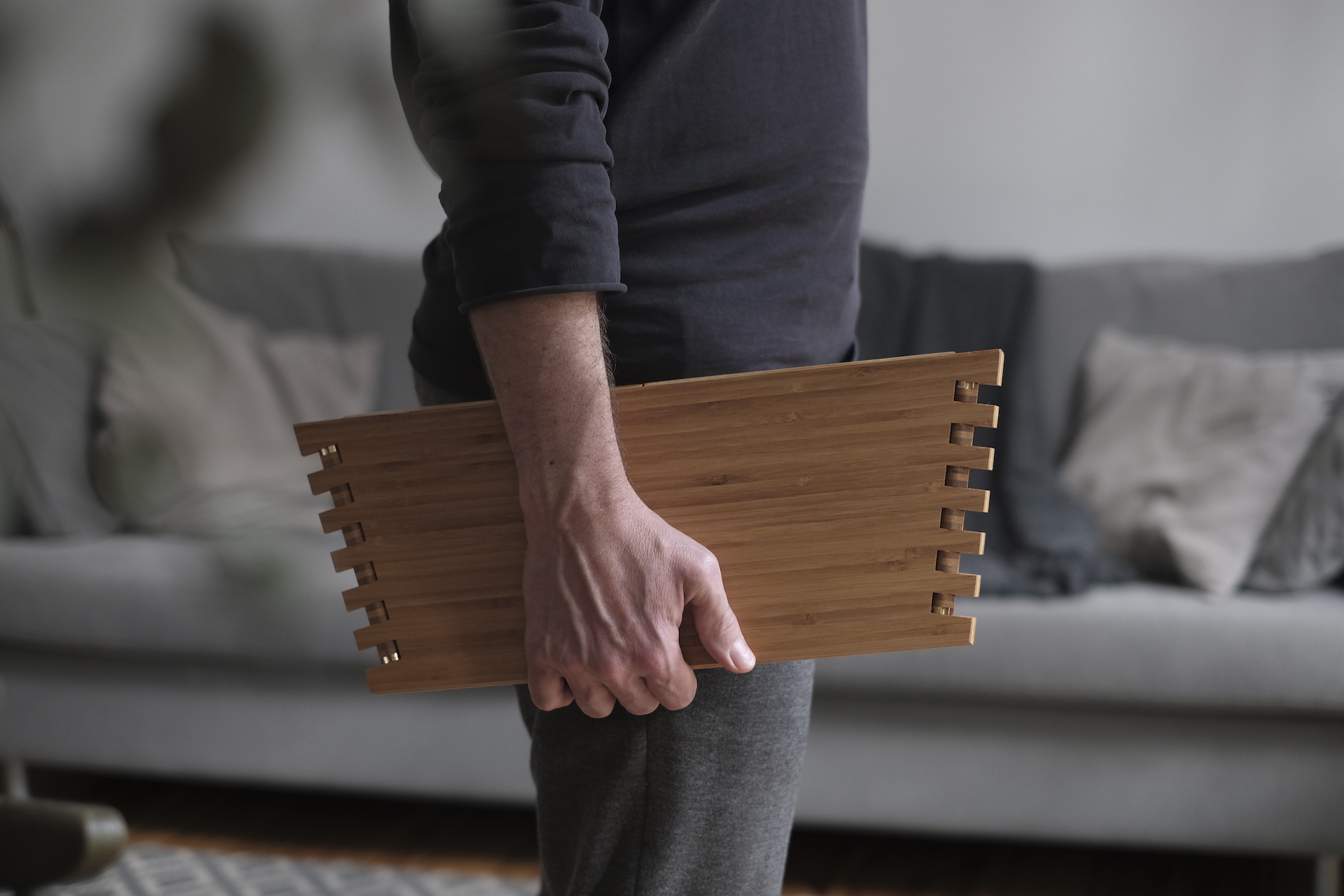 One of the fastest growing renewable materials on Earth bamboo is actually a grass, and it grows like a literal weed.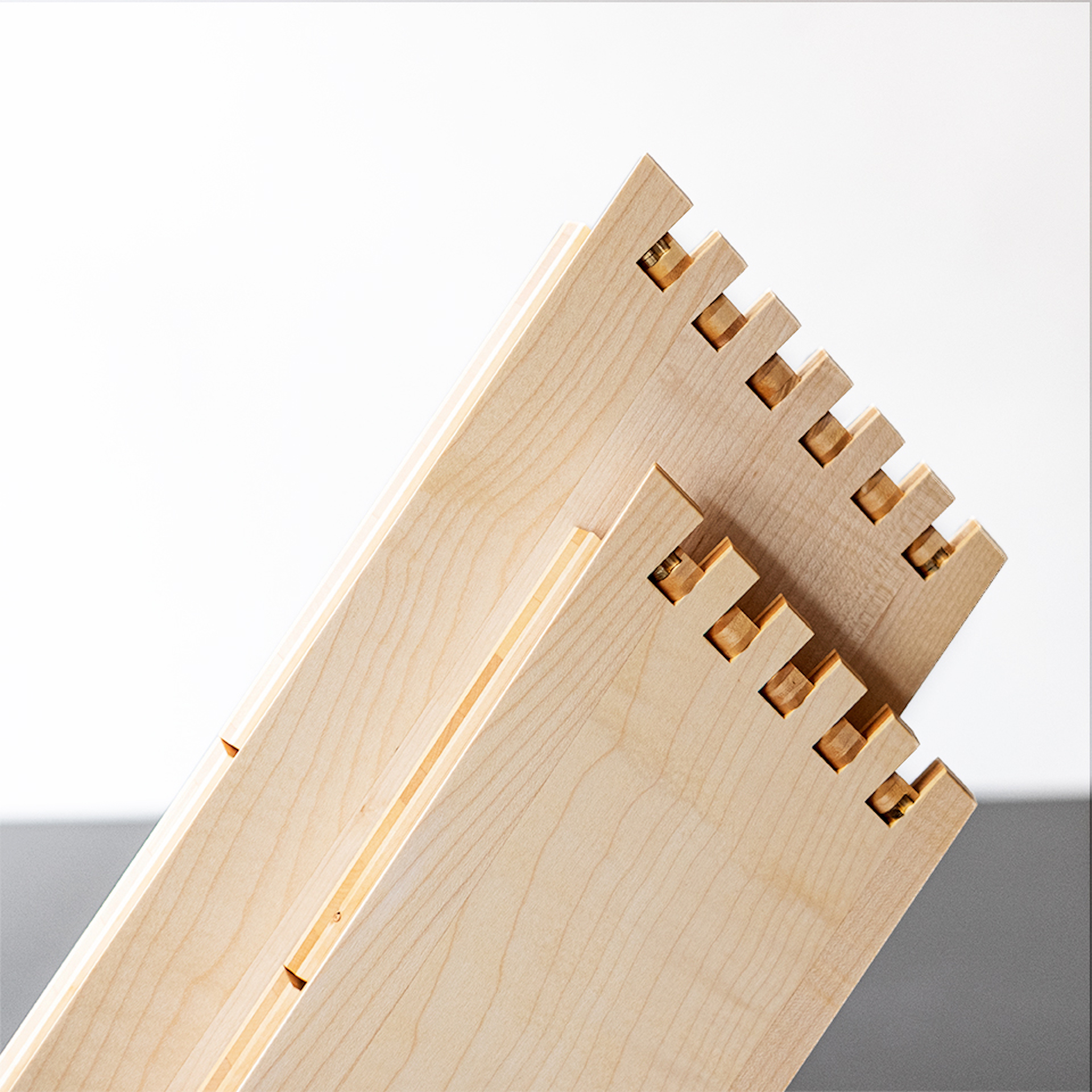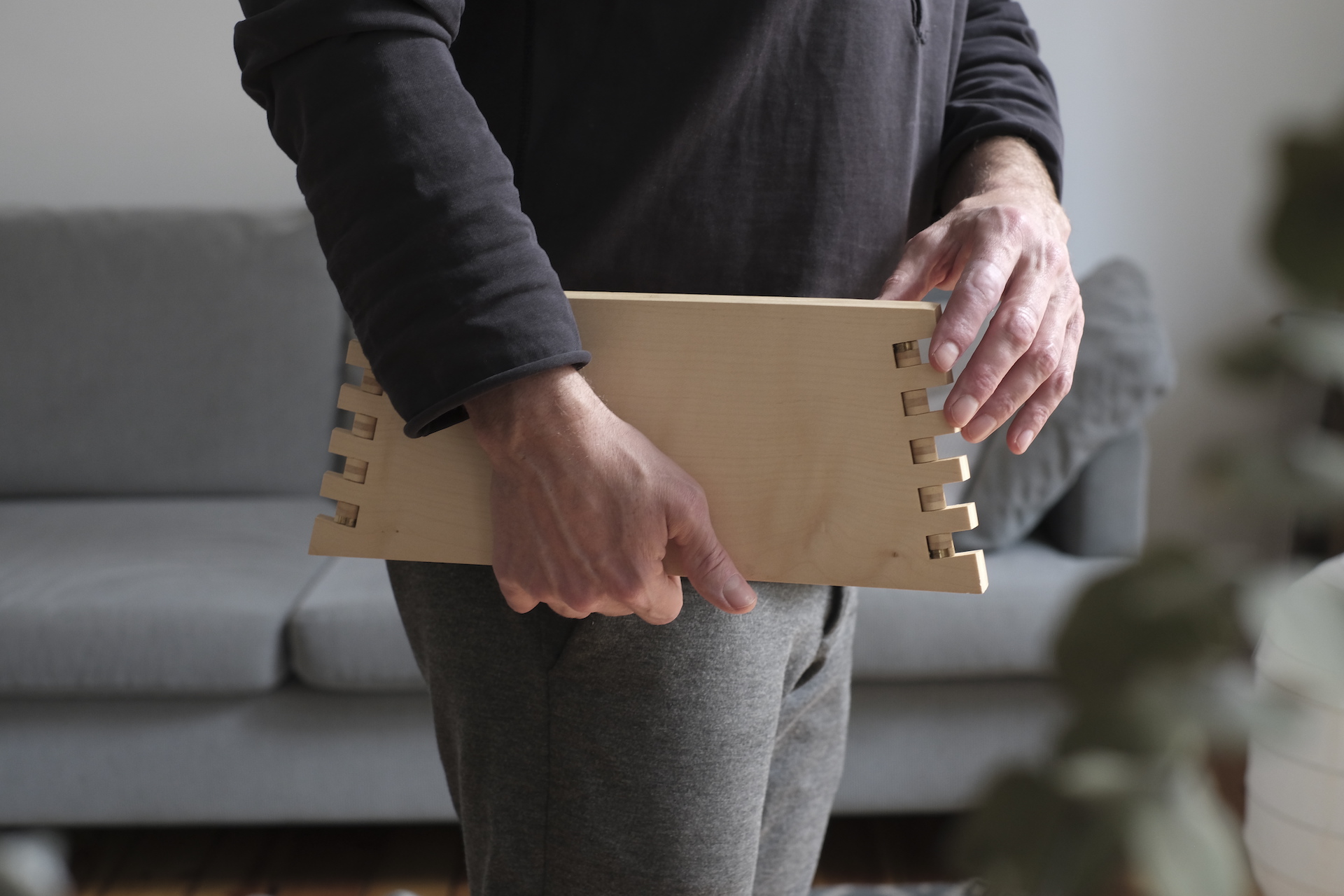 Sourced close to our European home from sustainaibly farmed forests.
Three good reasons make one great meditation bench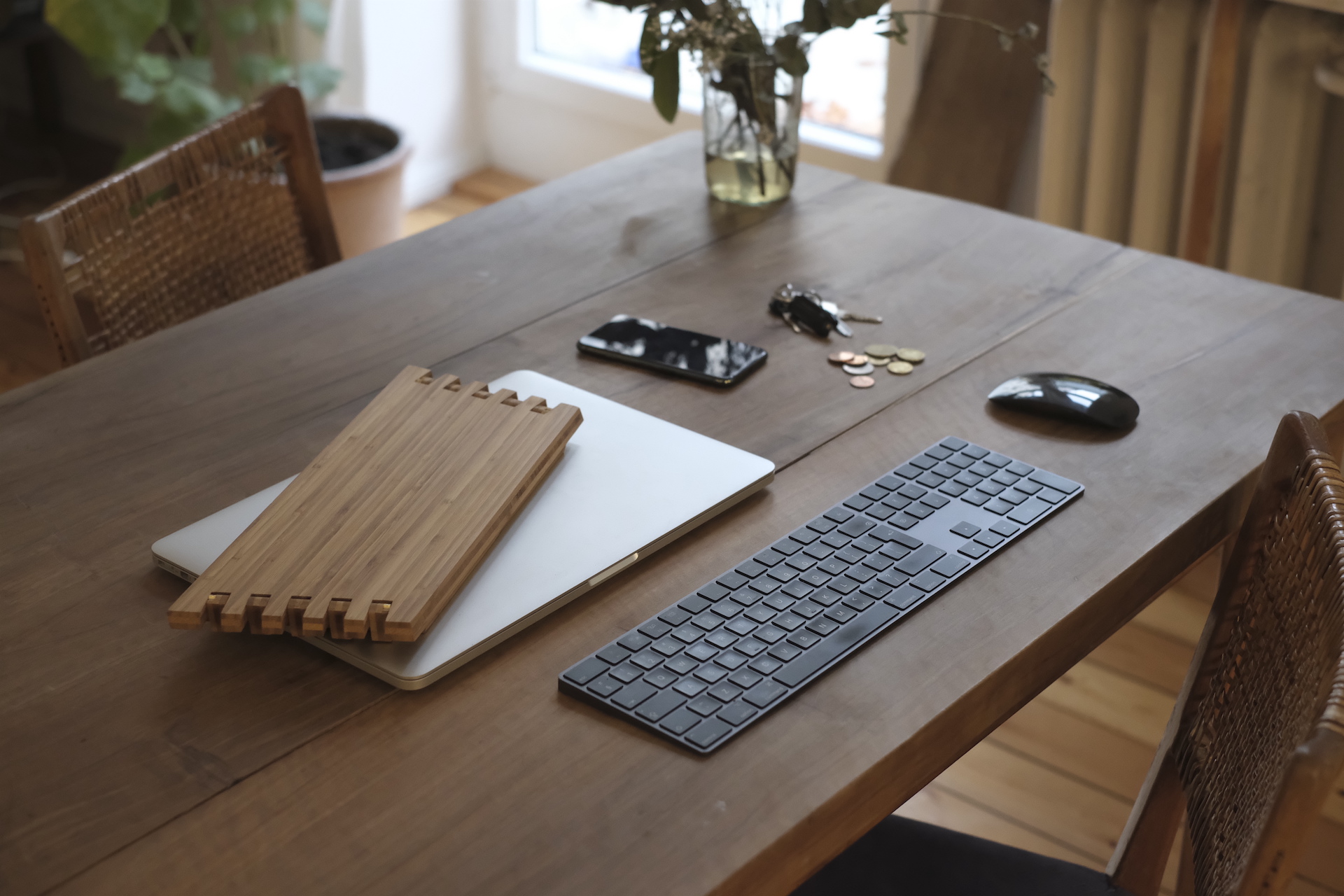 In the unlikely event something breaks or wears out, your bench can be repaired. All parts are exchangeable.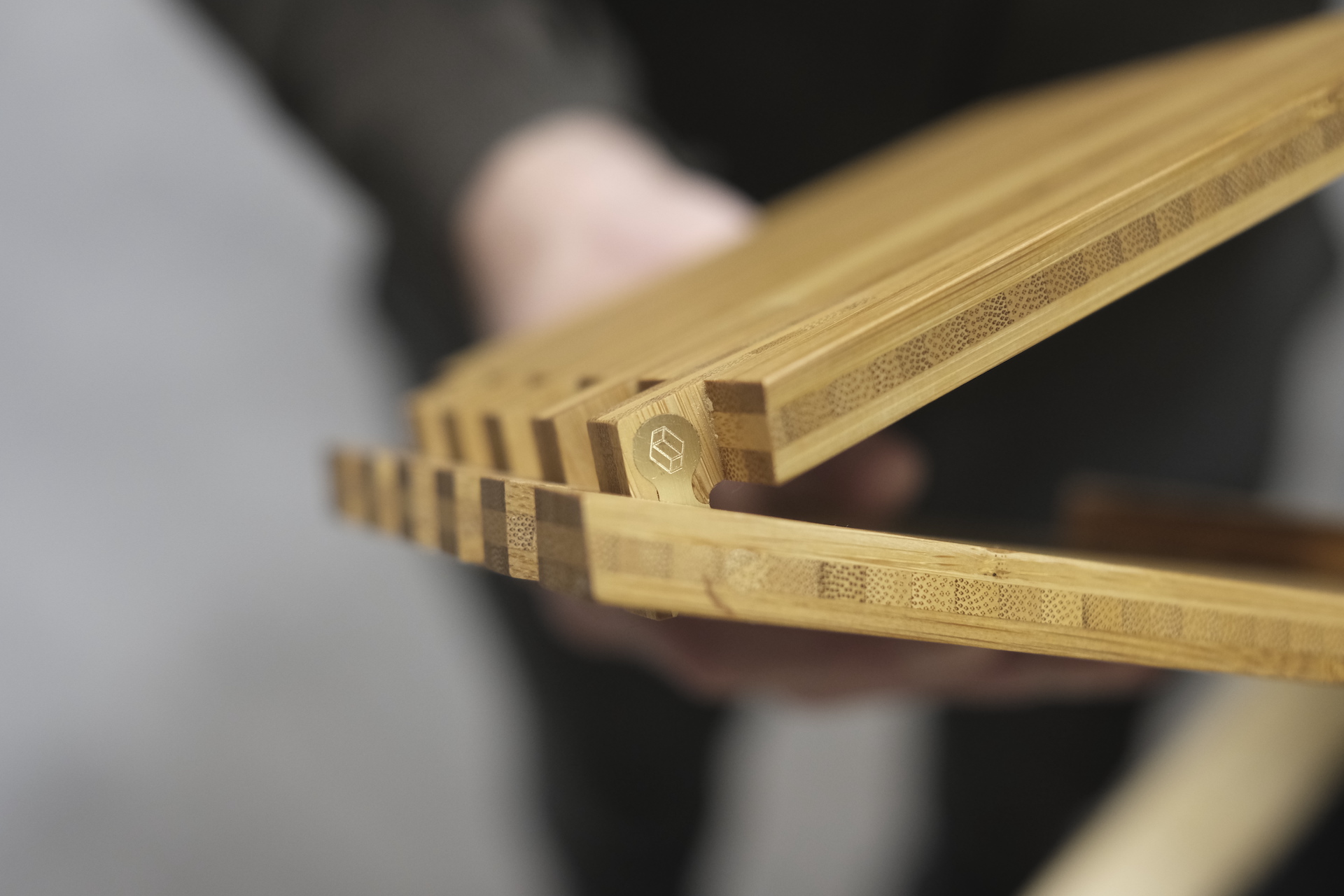 German engineering & craftsmanship
Our benches are produced with 1/10 millimeter precision, the result of many iterations of production processes. Each bench is assembled and finished by hand, specifically Wolf's hands. He won't let anyone near your bench except you.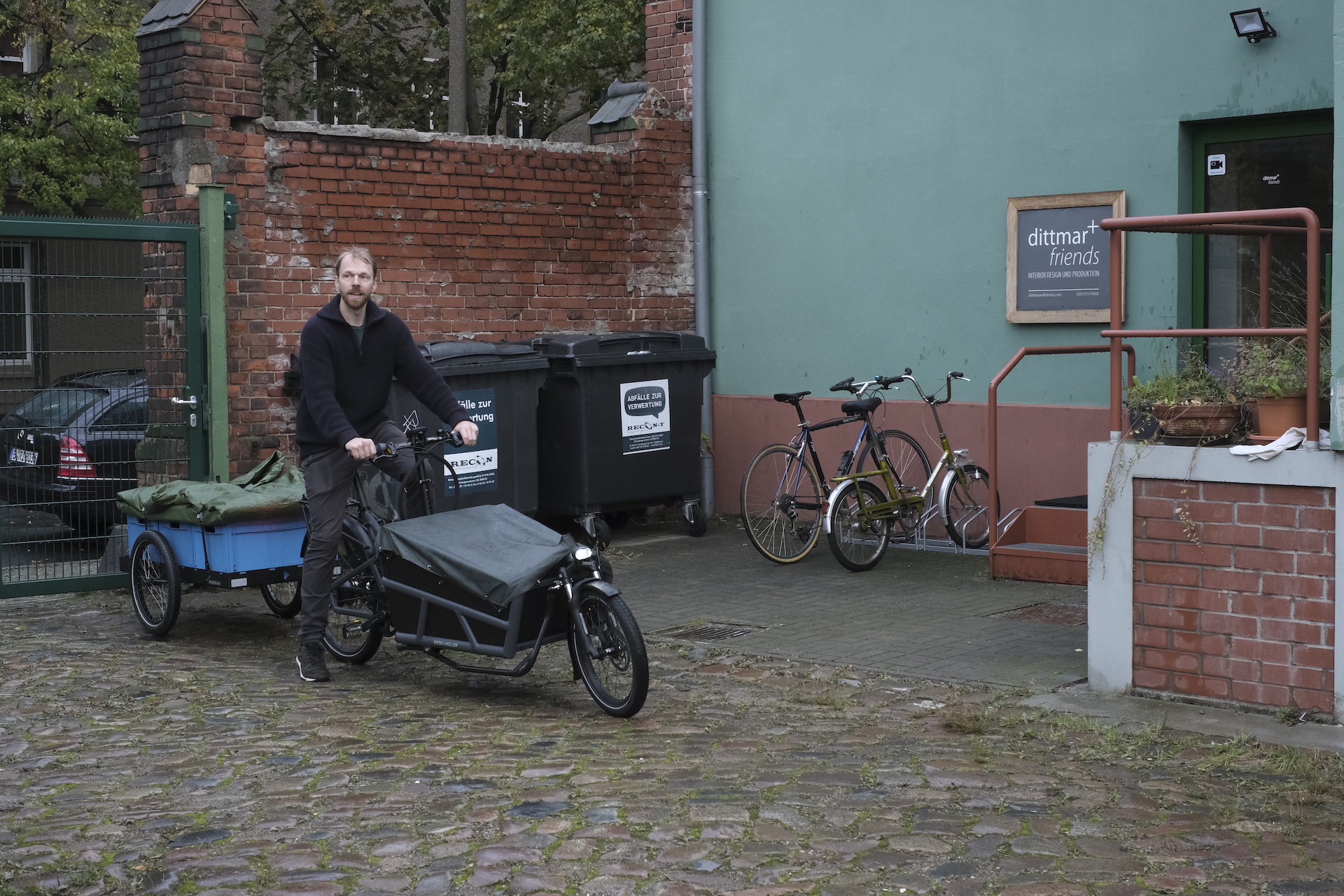 High performance, low environmental impact
Our workshop uses electricity from 100% renewable sources. Our lights are energy-saving LED. We don't own cars and cargo bikes are used for inner-city transport. We use carbon neutral shipping when possible. The bench is finished and glued with food-safe materials. We don't use plastic. The materials of the bench and packaging are either recyclable or compostable.
Once 'Upon' a time, an idea from Brooklyn came to life in Berlin
Armed with a concept, drawings, and a 3-D model of a sleek meditation bench with unique folding geometry, Mike approached Wolf.
While not being a meditator himself, Wolf was however intrigued by the challenge of creating a production process that could bring the puzzle-like bench to life.
Wolf set to work in his fabrication workshop, experimenting with initial prototypes to prove the innovative design could be made precisely and efficiently enough to become a viable product.
Over the next seven years, alongside their other jobs, Wolf and Mike tested more than 40 prototypes, trying out various materials, and refining the manufacturing approach.
Now, after our first run of benches have received hundreds of hours in use in homes, hotel rooms, balconies, beaches, backyards and retreat centers, the Upon bench is ready for you.
Our vision is that with your support, our products and company will last a lifetime.