When we turn towards our inner world, practice helps us realize the transformative power of meditation. So we make more time for it. That practice may begin at home. If we're fortunate, we're able to meditate for extended periods of time on retreats.

As we practice for longer and more often, we need to think more pragmatically. That's why we've created Upon. Upon is designed for more frequent, longer sessions, whether at home or while attending intensive retreats.
At home we may not have a dedicated meditation area. But space can be created through intention. Upon is easy to set up and easily stowed away when not in use. Using the same tools wherever we are makes it easier to settle into a retreat—and allows us to deepen our practice more quickly.
Play
Upon is the result of decades of experience practicing at home and on intensive retreats. Our focus is to encourage more frequent and sustained practice.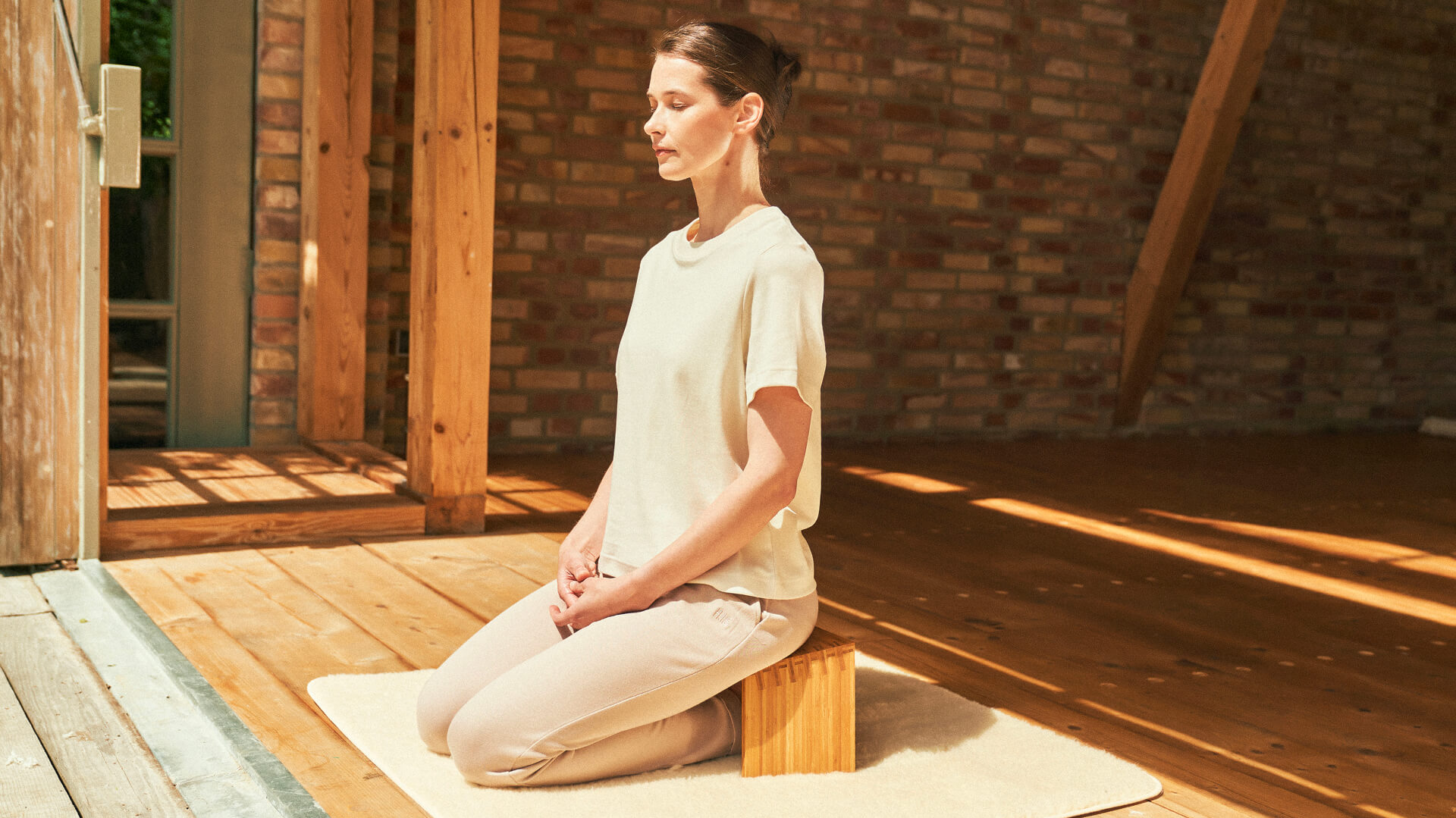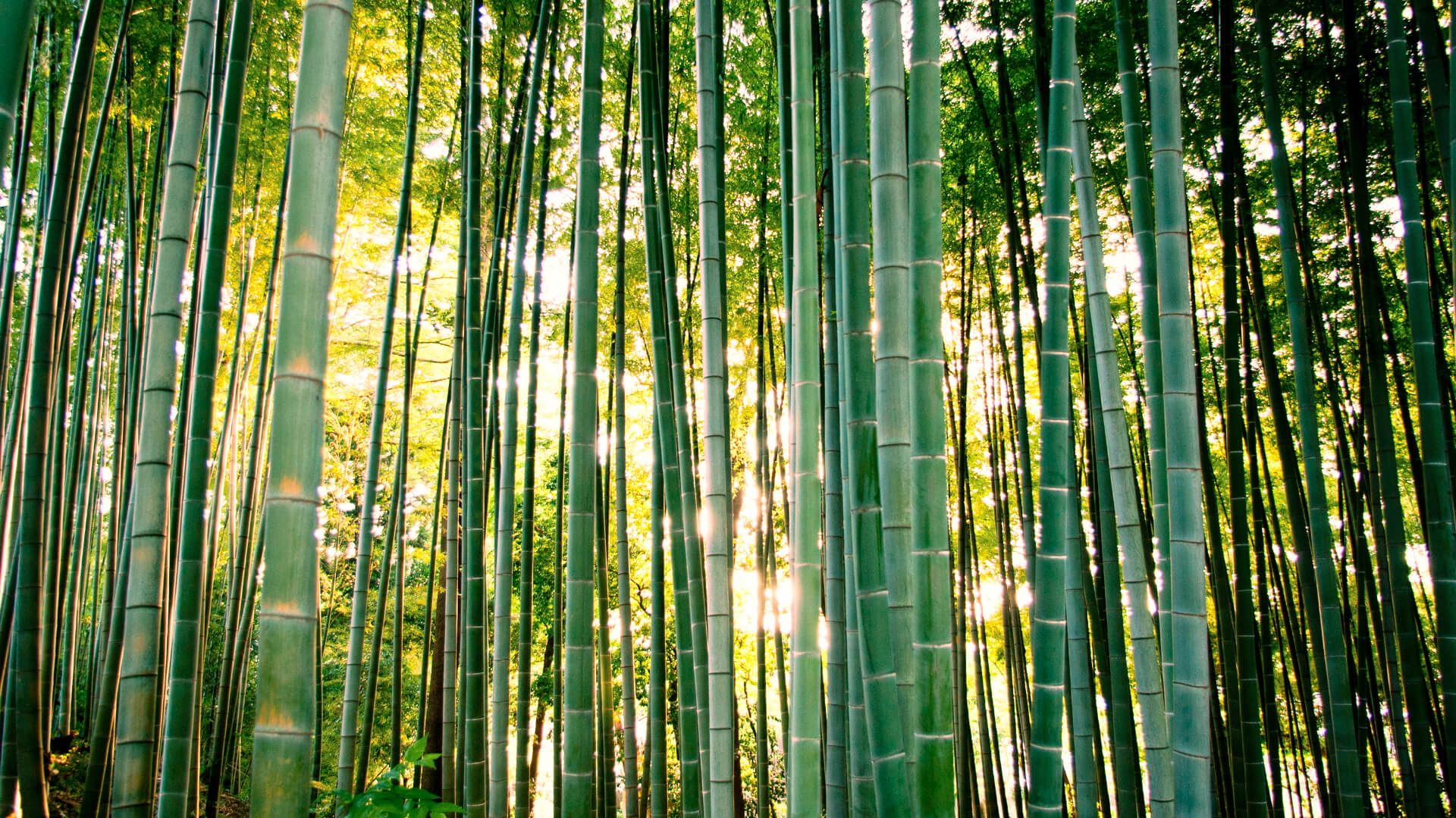 Streamlined processes reduce waste and increase efficiency, minimizing our environmental footprint. We prioritize a low-stress work environment with a focus on mental health and safety.
Everything we make is designed, engineered and manufactured in Berlin, engineered to exacting standards and designed to last a lifetime.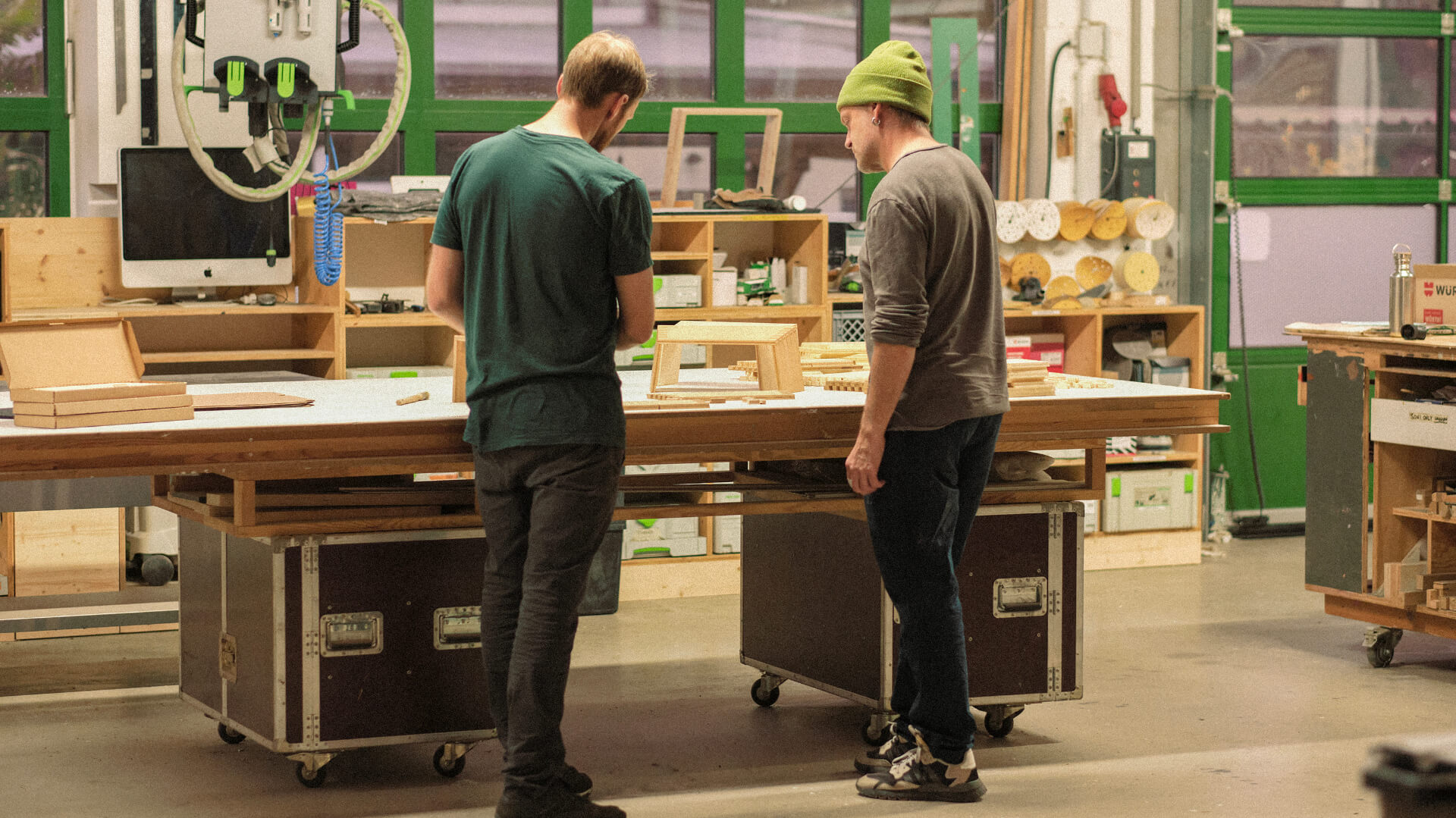 Upon bench
Two sizes, one lifetime meditation partner.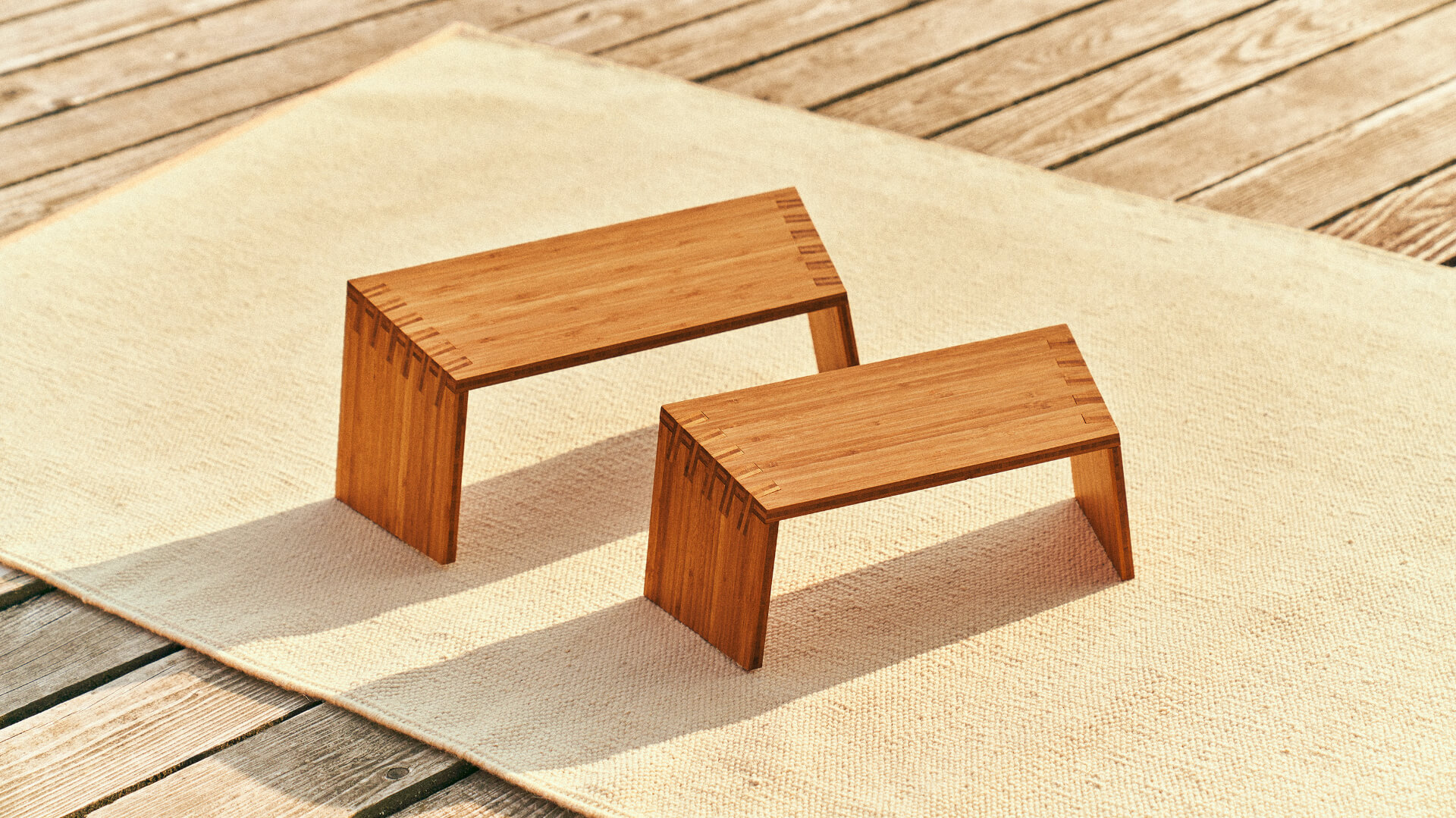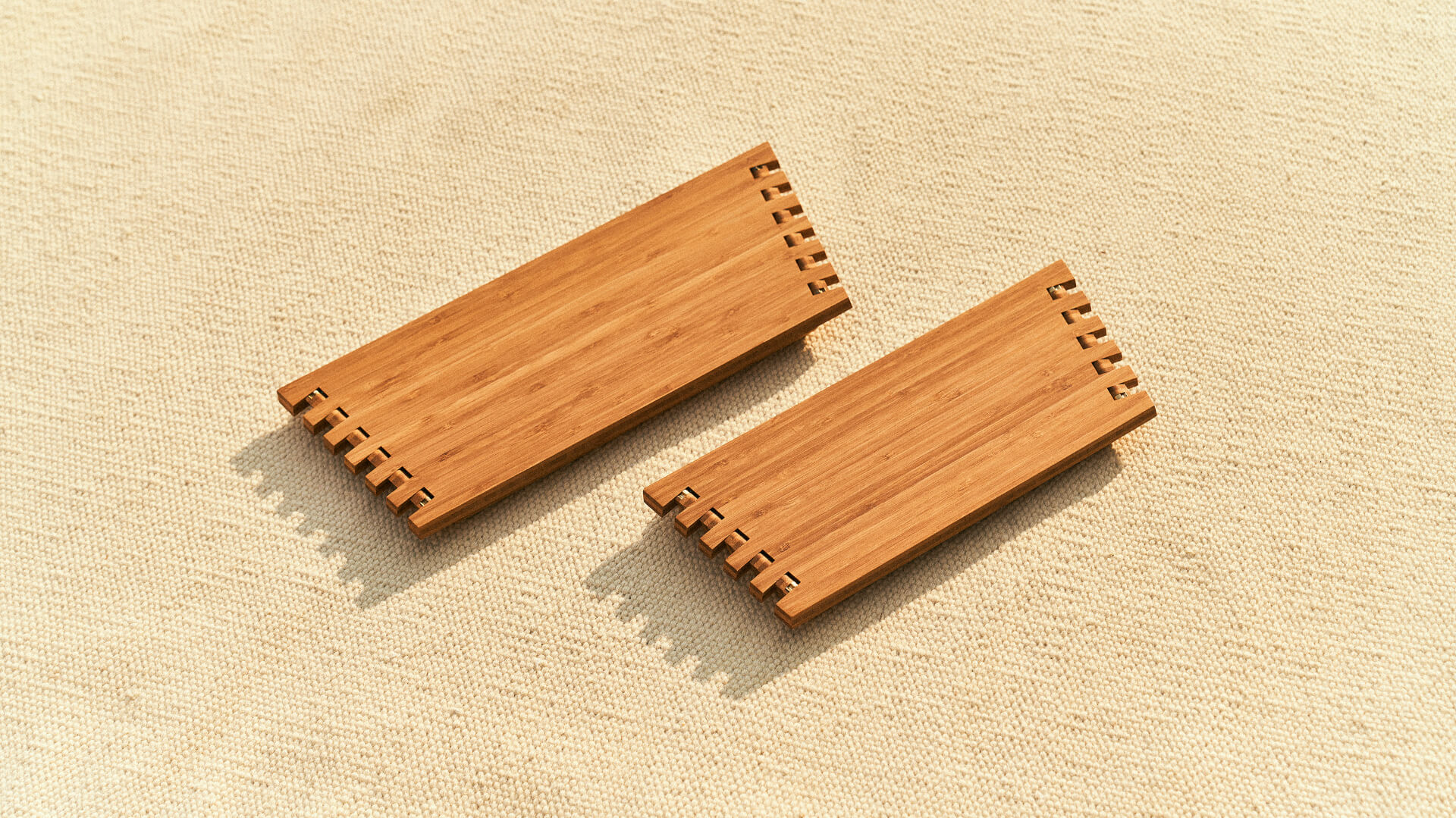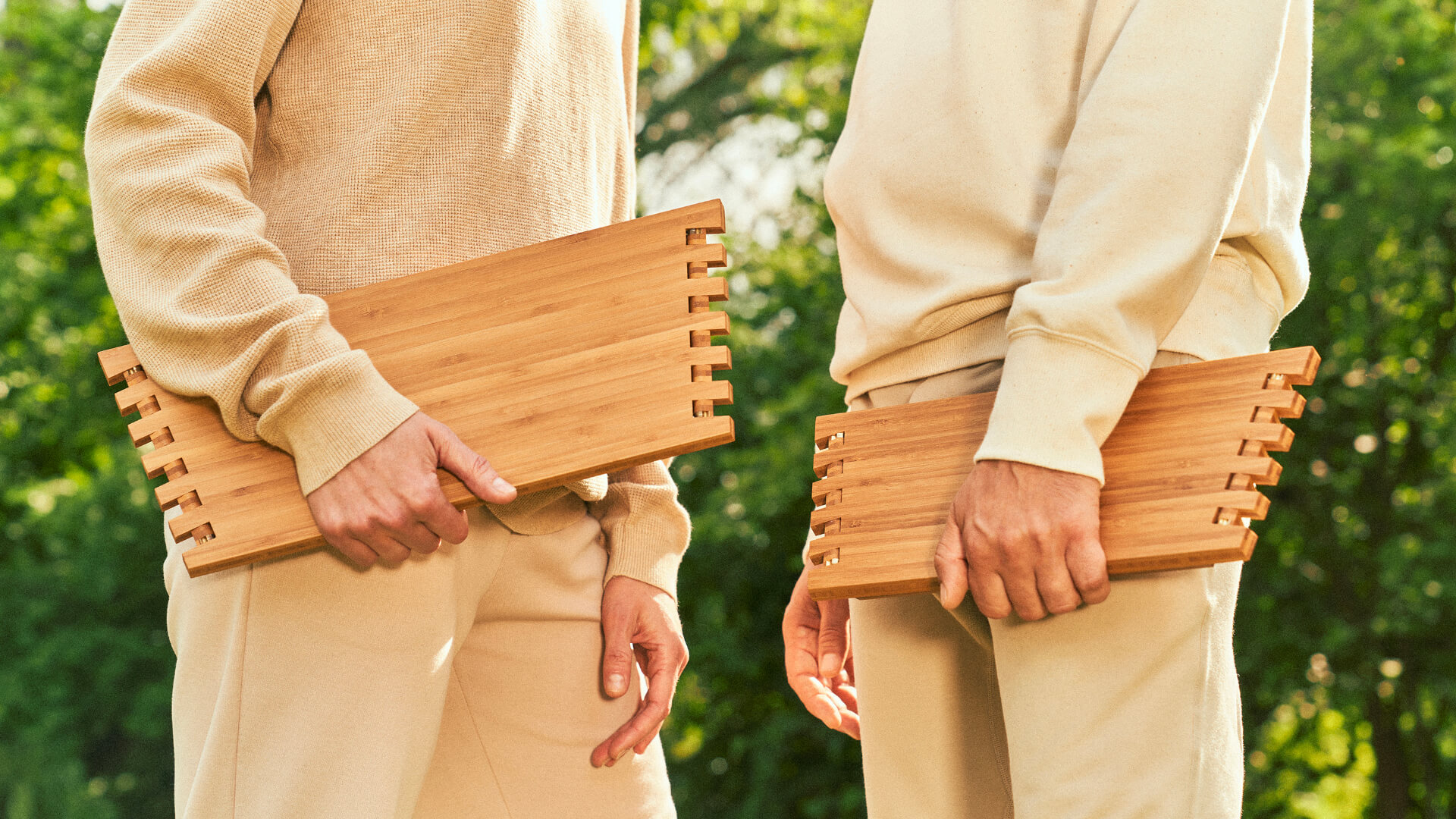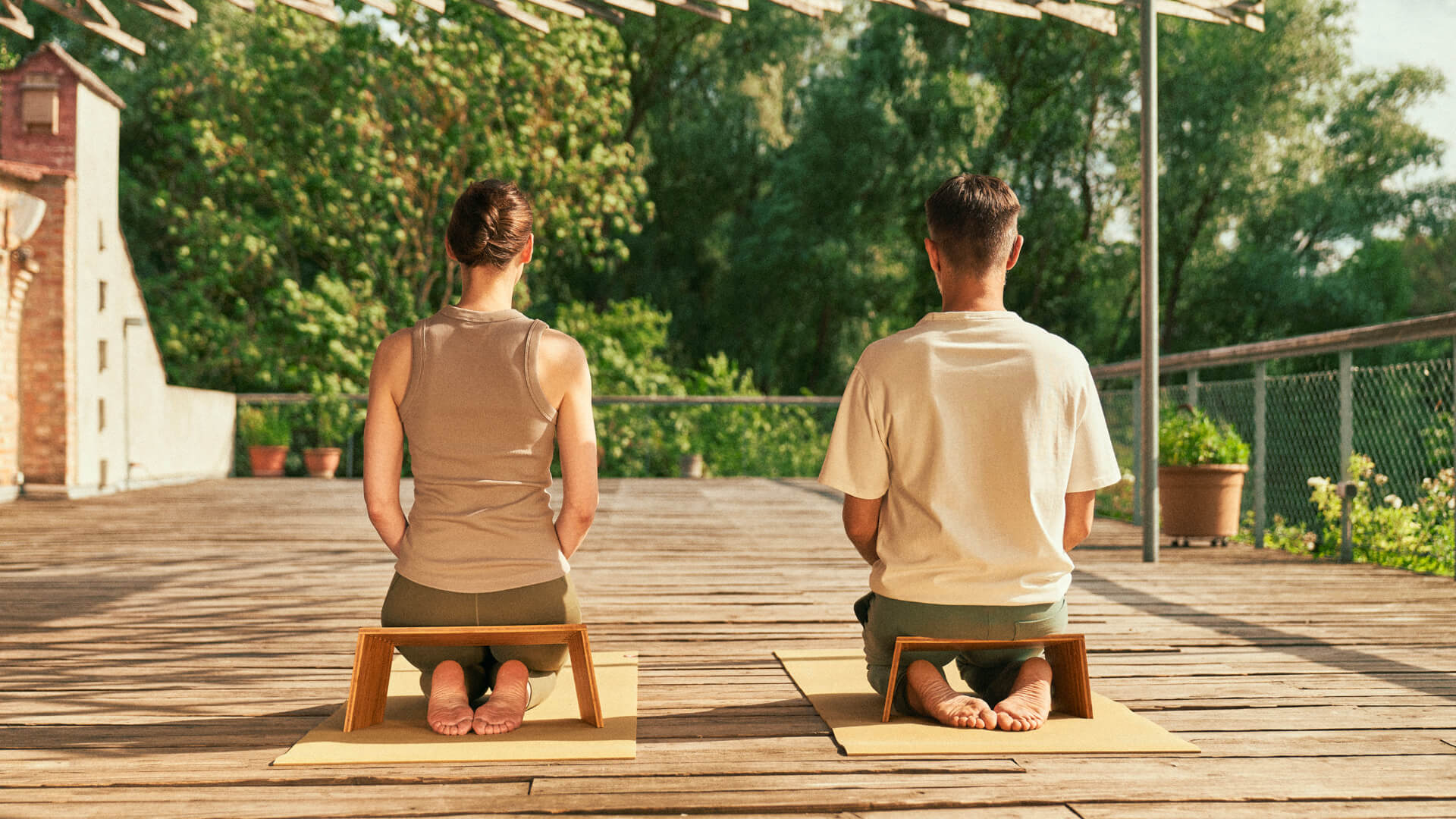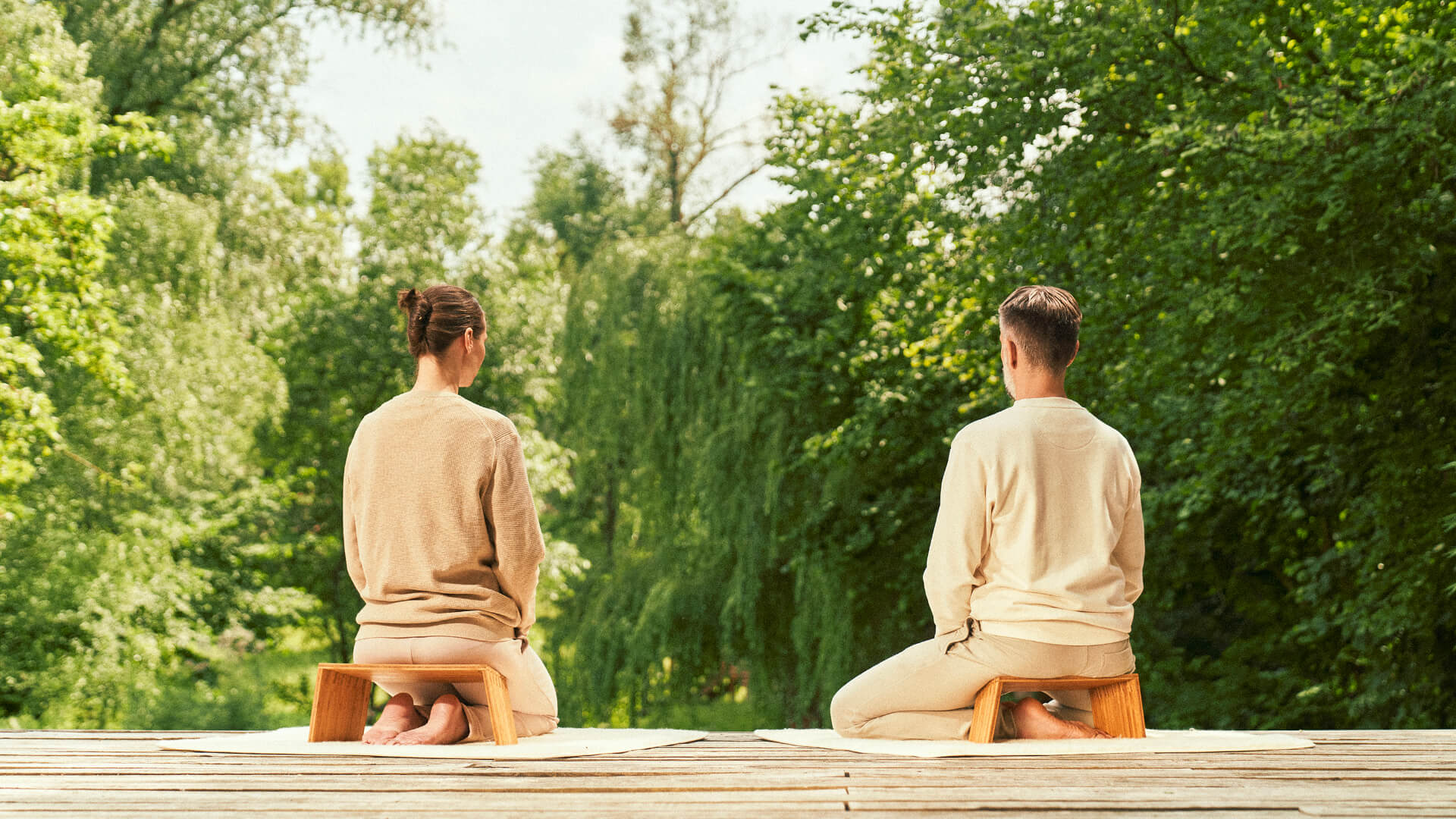 Multiple seating positions allow you to choose what works, whether long sessions at home, or on retreat. Upon comes in two sizes: Mini – similar in size to a zafu – allows three positions: cross-legged, kneeling, and straddling. Standard provides a higher kneeling position.
Designed for travel, Upon benches fold completely flat. Remarkably thin (24mm / 1″), Upon is easy to pack in a rucksack and stow out of the way when not in use. Simple aesthetics and natural materials blend into any home or retreat center.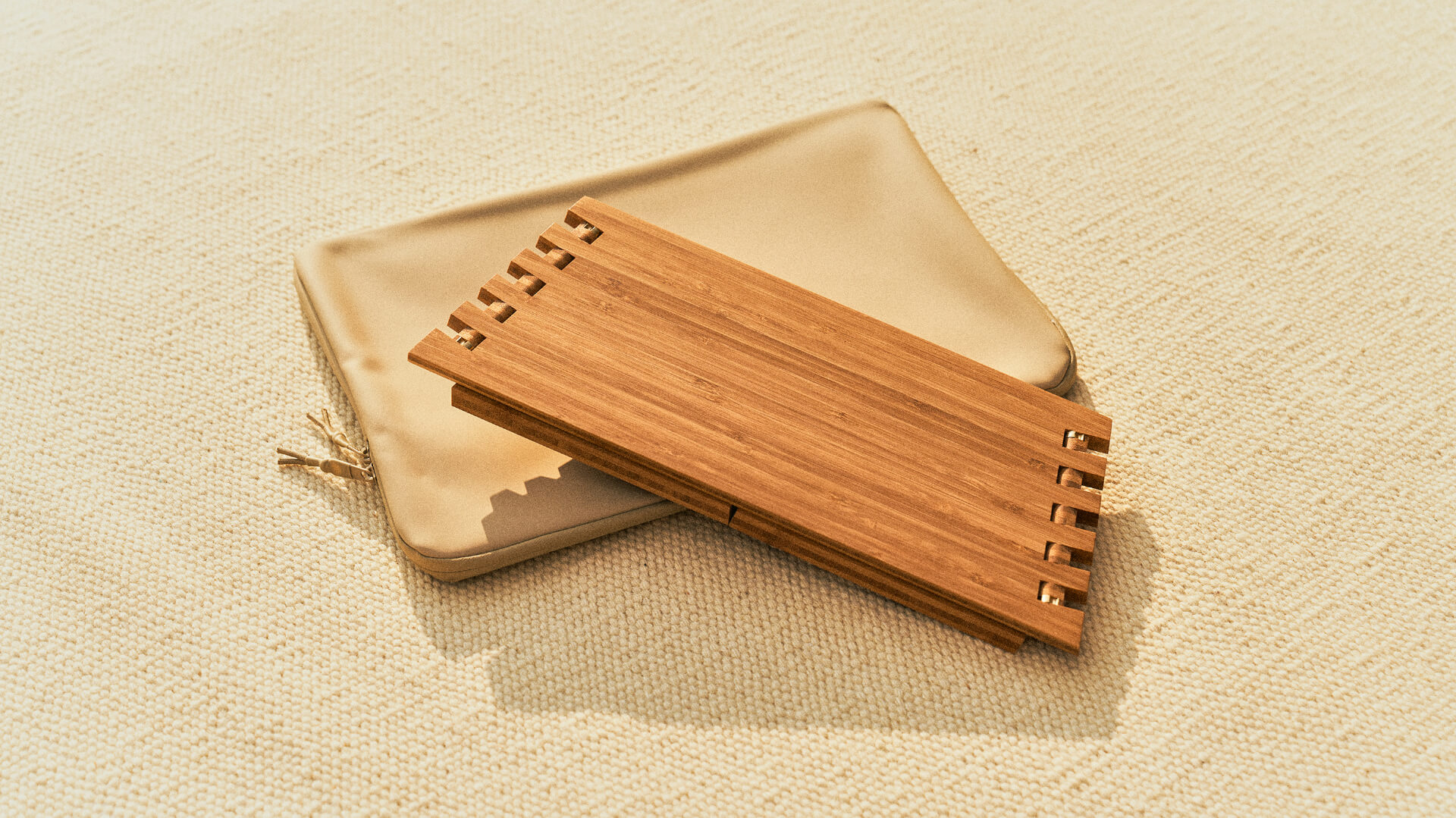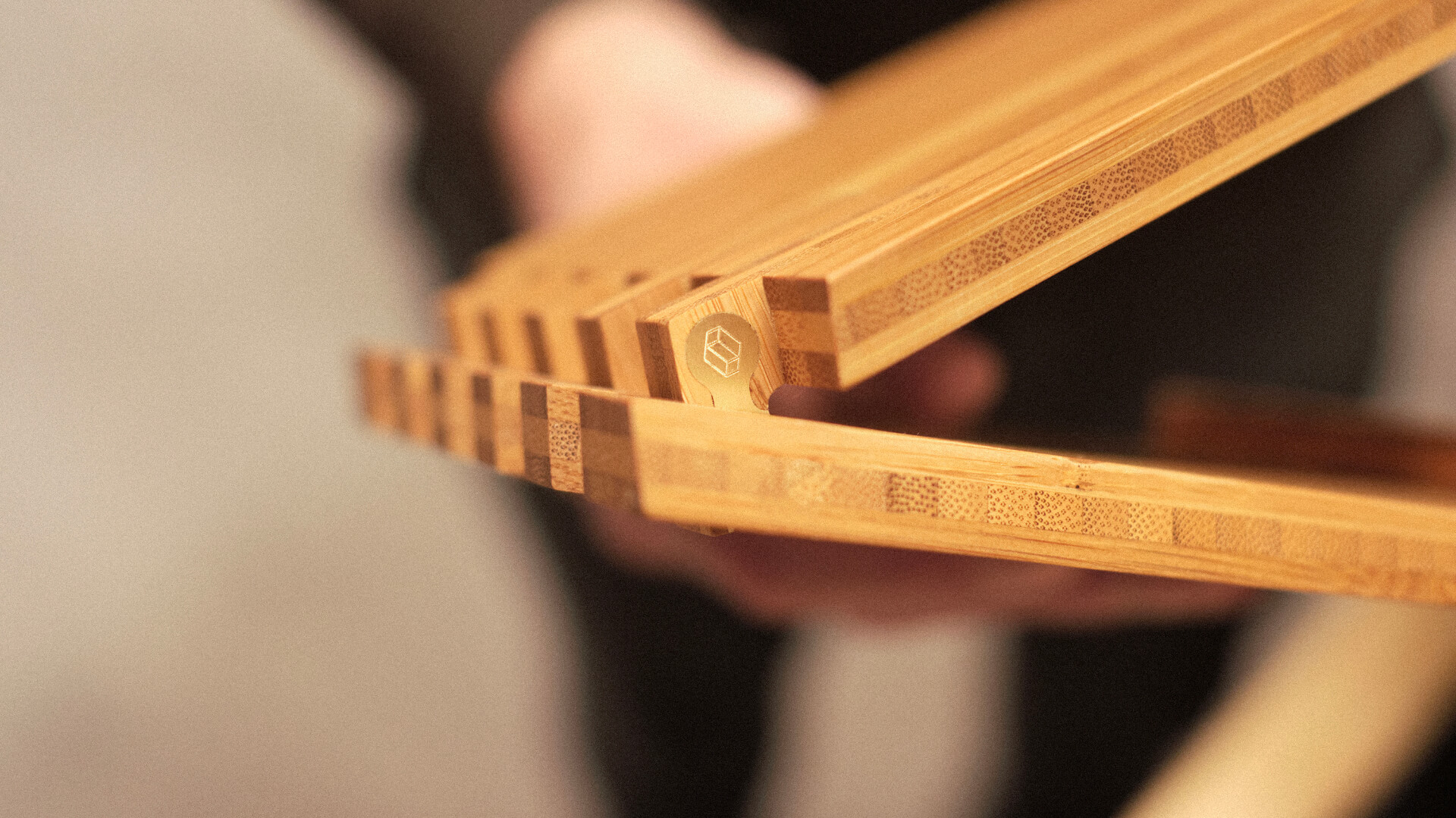 Our bamboo is sustainably sourced and our factory is powered by renewable solar and wind energy. The brass hinge mechanism is made from recycled brass. All materials used in the bench are food safe. Both the bench and packaging can be recycled or composted.