Meditation can be done anywhere, anytime, and in many ways, but there are practical considerations as we practice longer and more often. As we realize the benefits of meditation, we make more time to practice at home. If we're lucky, we're able to meditate for extended periods of time on intensive retreats in the supportive community and environment they provide. This is what our products are designed for. 
The features of our products solve problems associated with meditating more frequently and for longer periods of time at home or while attending intensive retreats, including those in monastic settings. At home, we may not have the opportunity to have a dedicated meditation space, but space can be created through intention and preparation. Our tools are designed to be integrated into home use by being easy to set up, helping to create an intentional place for practice, and easily stowed away when not in use.
On retreat and with our sangha, we can bring the same tools we use at home. It's easier to settle into a retreat when we're not looking for a comfortable place to sit, using the seating provided by our sangha, retreat center, or monastery. Especially on longer retreats, it can help to use the same seating we're used to so that we can deepen our practice more quickly and get the most out of the retreat when the time we set aside is so precious.
Play
The design and features of our products are the result of decades of experience practicing at home and on intensive retreats. Our focus is to make intensive practice more convenient and comfortable, and to encourage more frequent and sustained practice.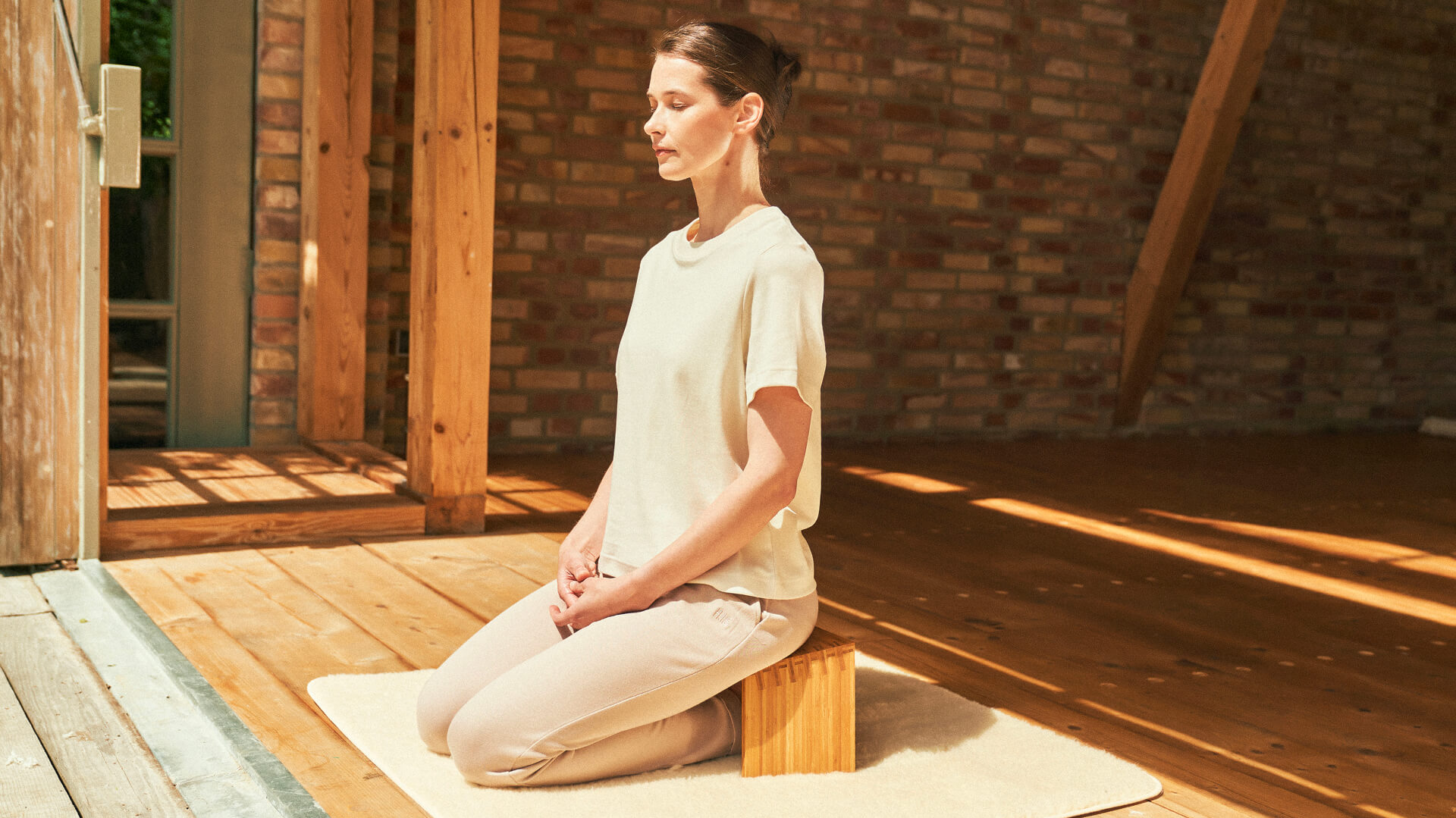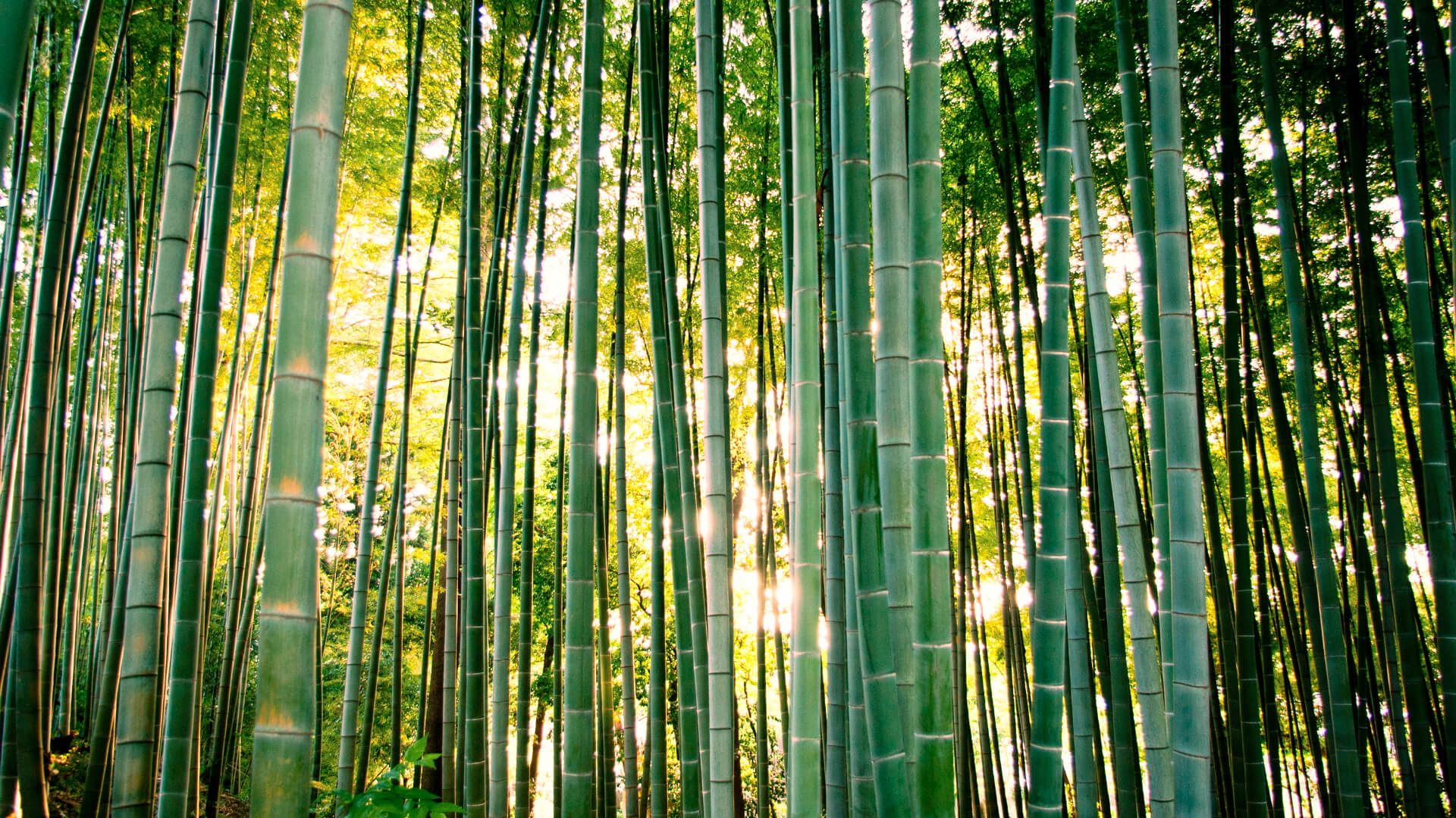 Our processes are streamlined to reduce waste and increase efficiency. This allows us to deliver high quality products while minimizing our environmental footprint. We prioritize a low-stress work environment with a focus on mental health and safety.
Everything we make is designed, engineered and manufactured in Berlin. Our products are German engineered to exacting standards and designed to last a lifetime. Our manufacturing processes create the precision and quality you feel when you use our products.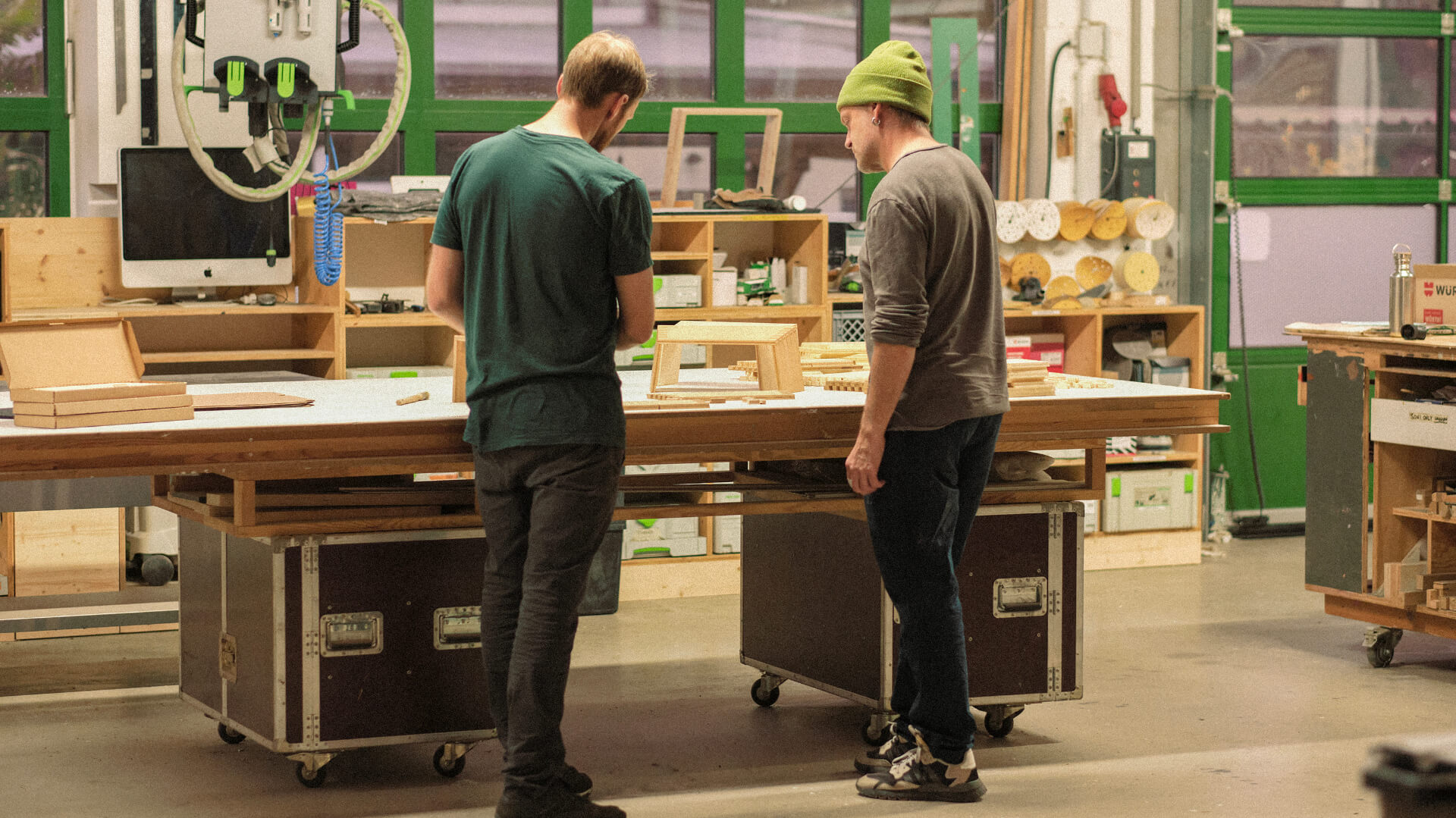 Upon bench
Two sizes, one lifetime meditation partner.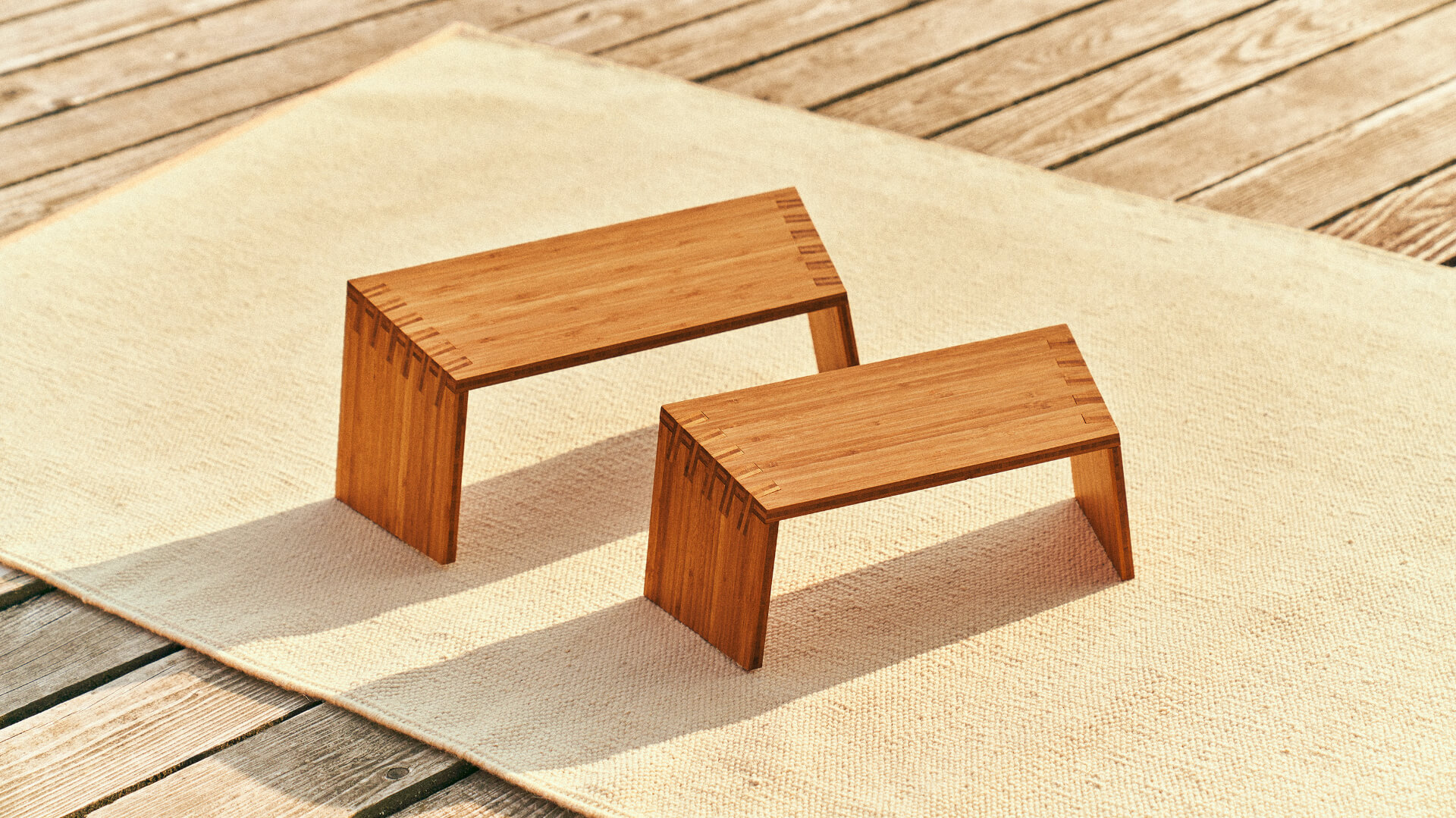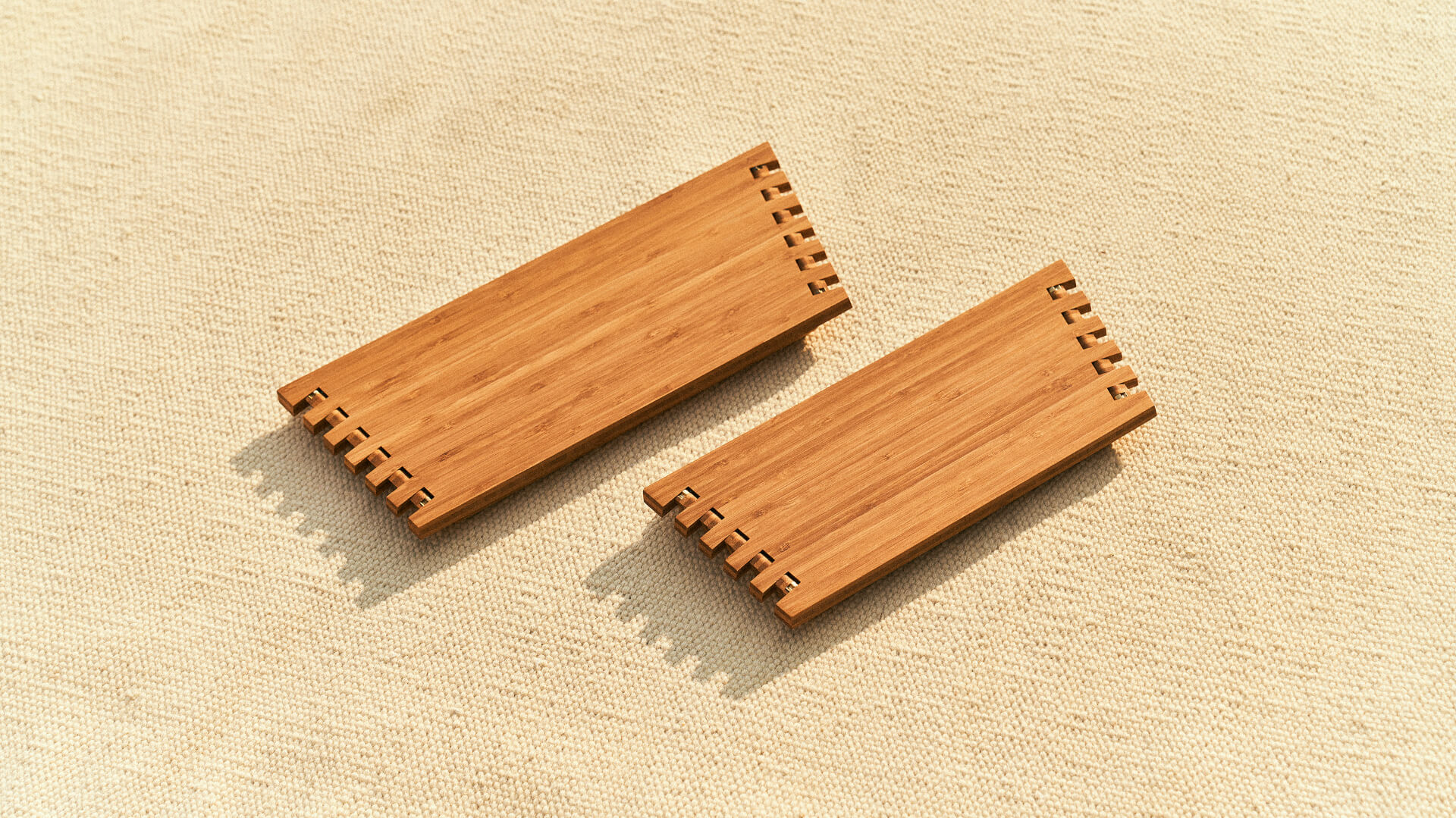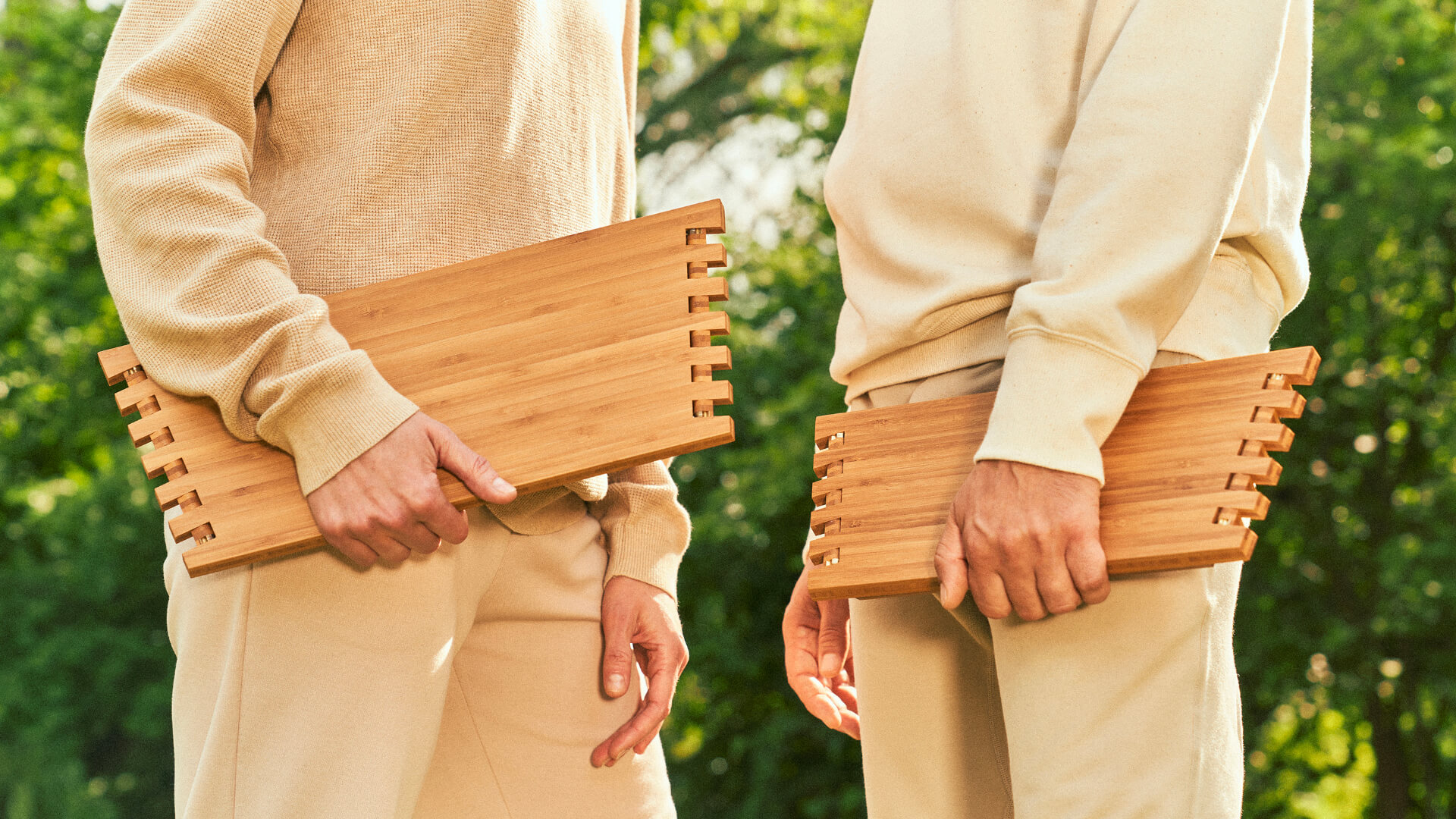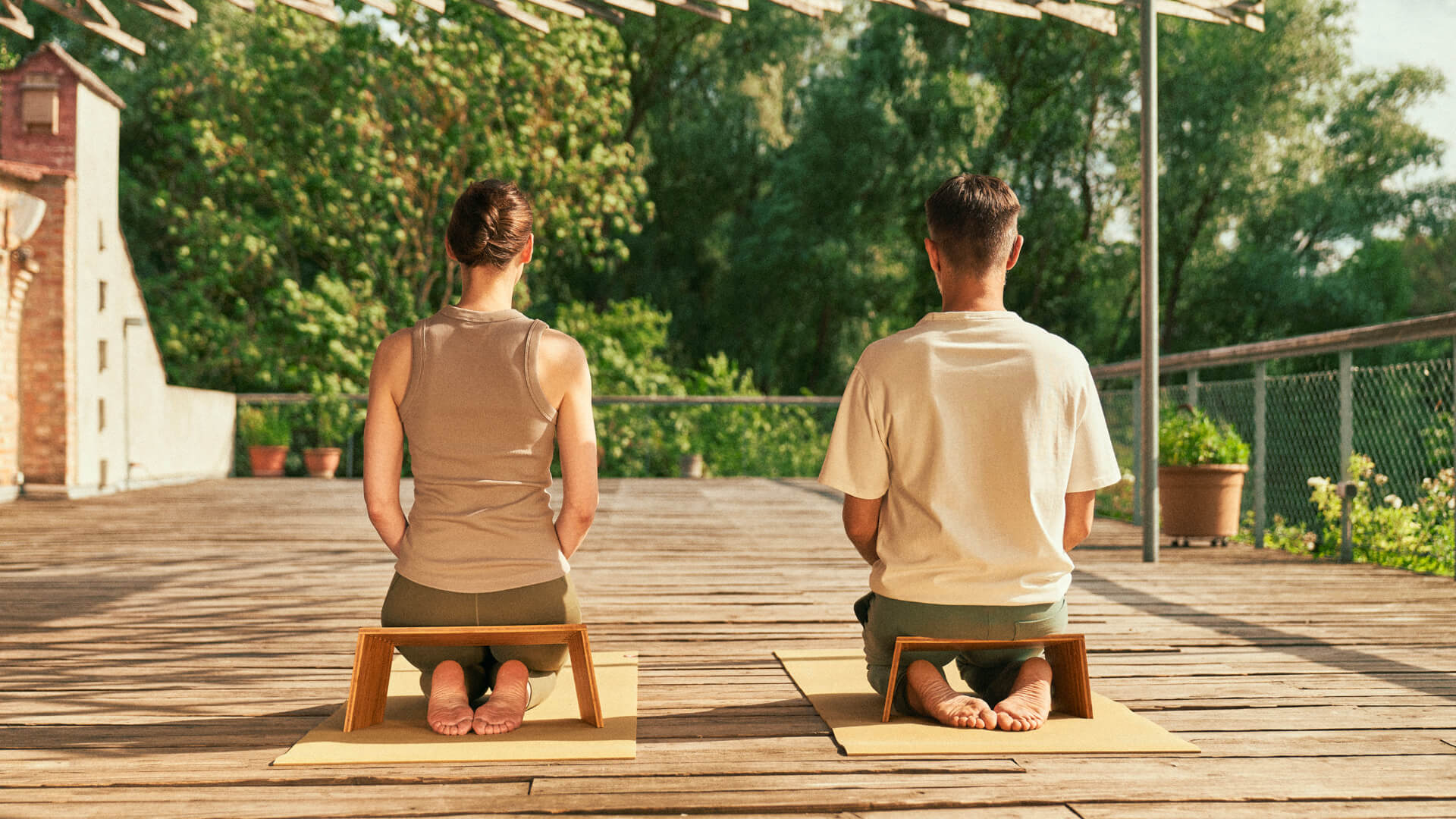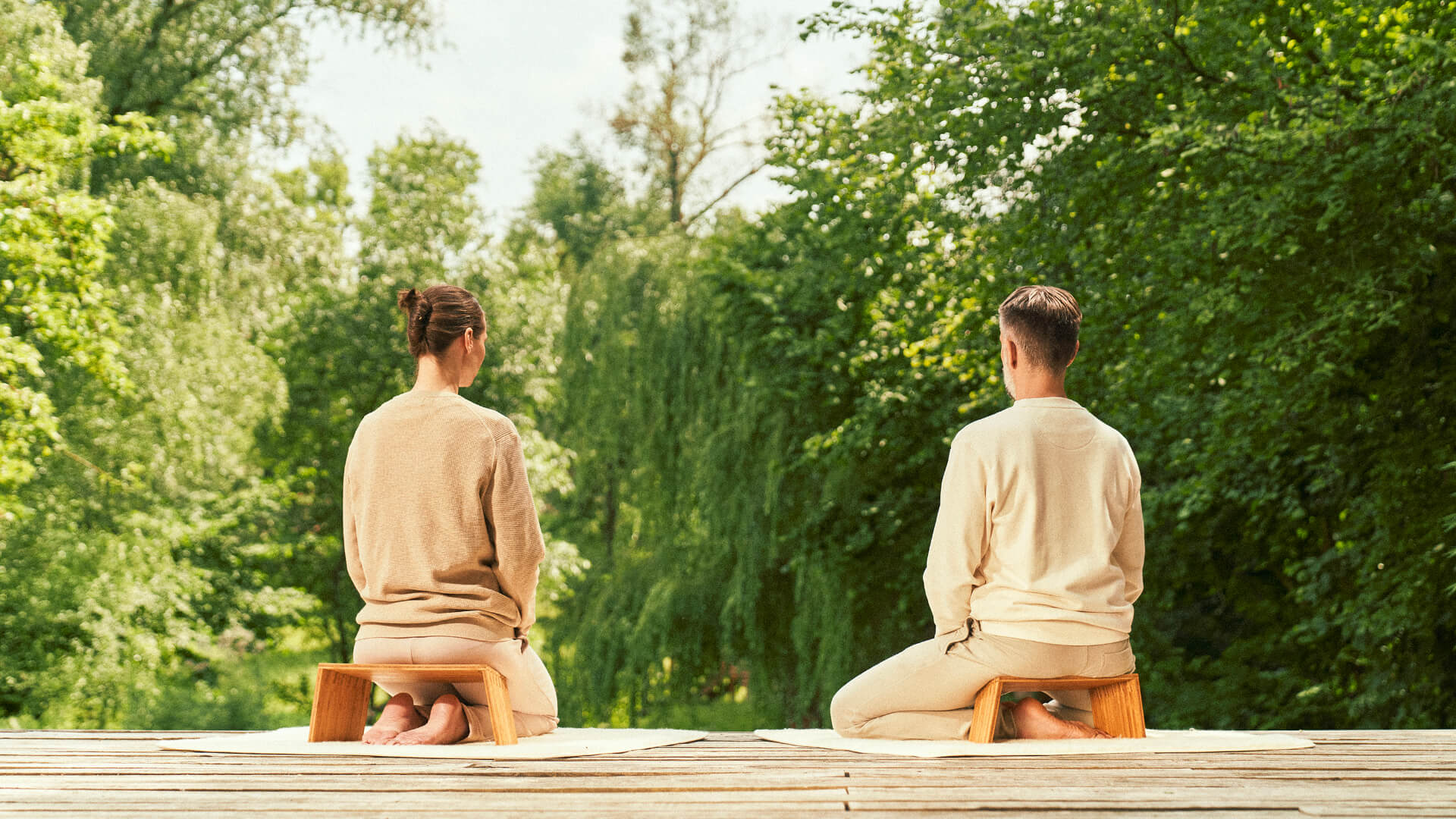 Multiple seating positions allow you to find what works for long sessions at home and on retreat. The Upon bench comes in two sizes. The Mini size – similar in size to a zafu – allows three positions: cross-legged, kneeling, and straddling, while maintaining a healthy posture. The standard size promotes healthy posture in a higher kneeling position. 
Designed for travel, Upon benches fold completely flat. Remarkably thin (24mm / 1″), they are easy to pack in a daypack next to a laptop and stow out of the way when not in use. Simple aesthetics and natural materials blend into any home or retreat center.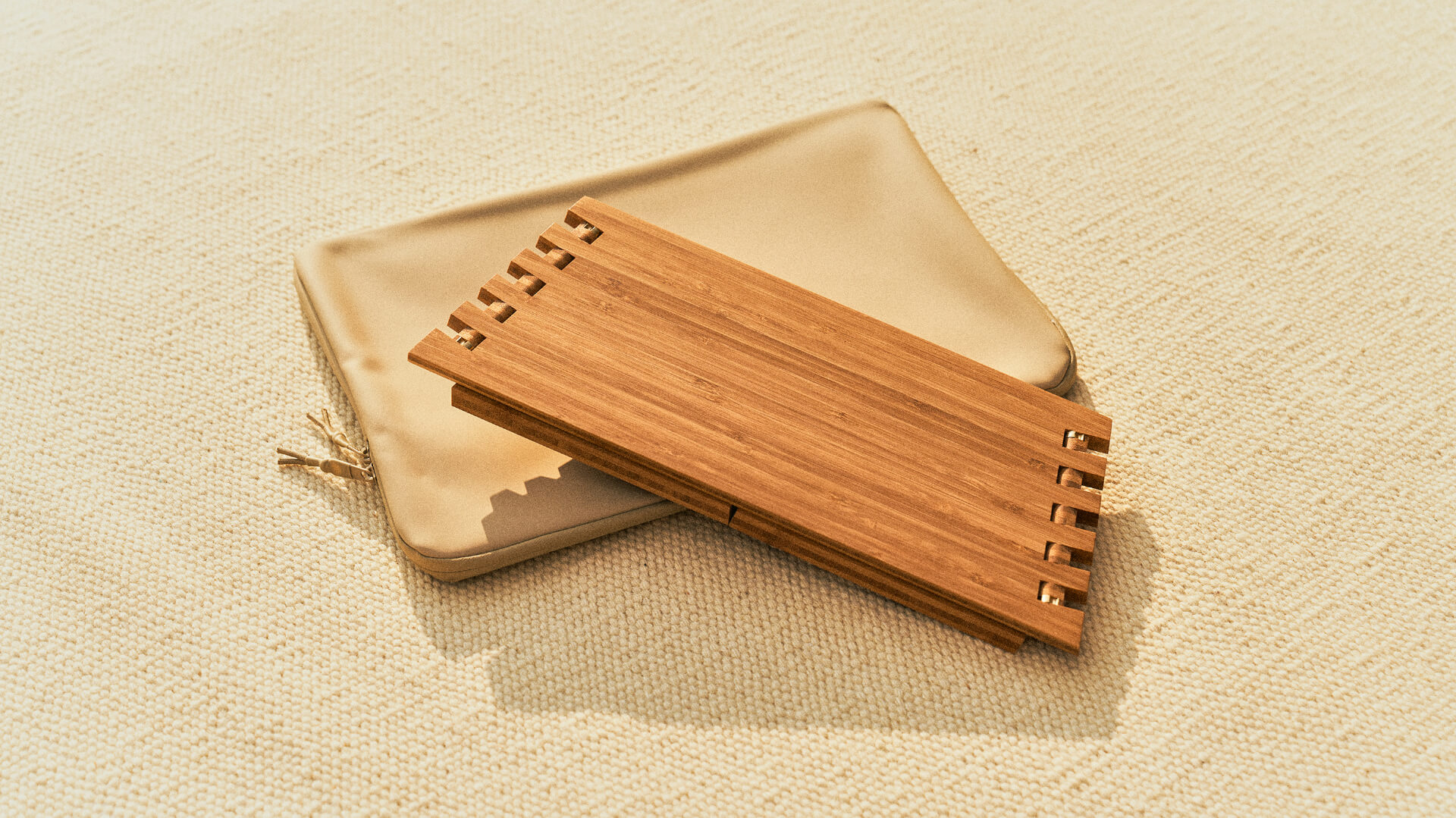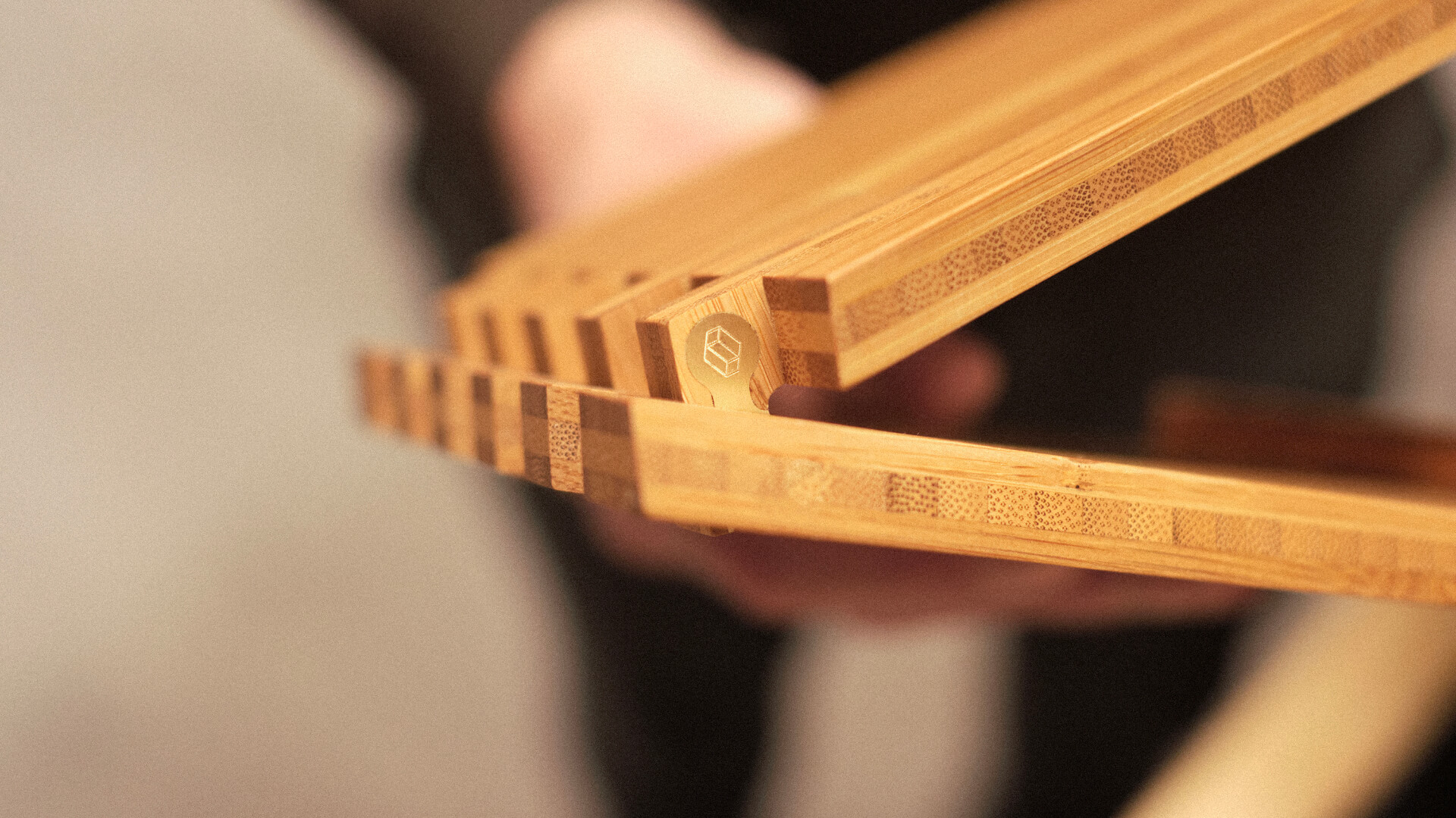 Our bamboo is sustainably sourced and our factory is powered by renewable solar and wind energy. The brass hinge mechanism is made from recycled brass, which itself can be recycled at the end of its life. All materials used in the bench are food safe. The bench and its packaging can be recycled or composted.